Happy Fourth of July day weekend! Oliver Darcy here at 8:22pm ET on Friday, July 1, with an important housekeeping note before we get started. This newsletter is going on summer vacation and will be off all next week. We will return to your inbox on Sunday, July 10. And with that, let's get things started...
News you can use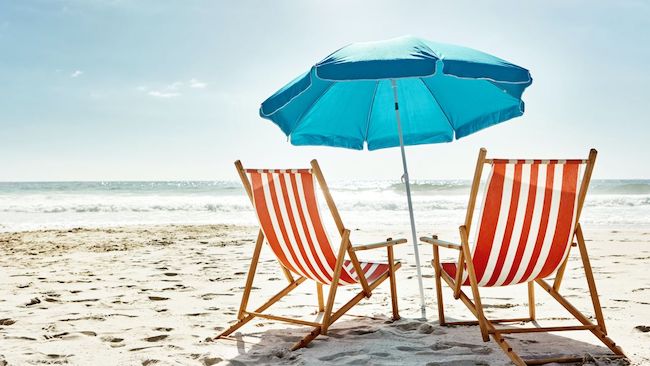 The Fourth of July summons up thoughts of summer travel, days on the beach or by the pool, and festive food + drinks. Everyone can use some help navigating these activities, so I've assembled some articles for you to peruse. Here are 10 links to different pieces of news you can use heading into the holiday weekend...
 >> Bon Appétit has a great list of Fourth of July recipes its staffers "are actually making in 2022..."
 >> CNN Underscored's Lesley Kennedy has a list of "20 delicious 4th of July food ideas that can get delivered just in time..."
 >> Speaking of recipes: I have been making this flag cake for the last few years. It is quite good and I do recommend it!
 >> Food & Wine has a list of refreshing cocktails you can make "for easy summer drinking..."
 >> Meanwhile, the "Today" show says to "forget cocktails" and instead go with Alejandra Ramos' "boozy ice pops..."
 >> Wirecutter is in full summer holiday mode, with advice on the best gas grills, best charcoal grills, best sunscreens, and best coolers...
 >> "GMA" talks to North Shore Animal League America's Dr. Marina Tejada about "how to keep your pets safe amid Fourth of July fireworks..."
 >> CNBC's Brett Holzhauer writes about how summer air travel "is a mess" and offers tips on "how to make your flying experience easier..." 

 >> CNET's Peter Butler has several tips for saving money on gas during peak summer travel season... 
 >> "Prepare for the worst": NY Post's Mark Ellwood has five pieces of advice on "surviving airport mayhem..."
Streaming weekend roundup

 >> "Stranger Things:" The best innovation in the bloated fourth season, it turns out, was the scheduling decision to split the run into two not-evenly-divided volumes, spreading the wealth over a longer period of time via a pair of holiday weekends. While the binge model obviously has its appeal, I wouldn't be surprised if Netflix revisits that approach to capitalize on the hoopla surrounding the fifth and final season when it lands. All that said, here's my full review...
 >> "The Terminal List:" Elsewhere, the news is worse, qualitatively speaking, with Chris Pratt producing and starring as a Navy SEAL on a revenge mission. It's the sort of concept that would have once been a Charles Bronson or Chuck Norris movie, but that Amazon has drawn out into eight numbing episodes. My full review here...
 >> "The Princess:" This one sticks to movie length, just not very well, with Joey King letting her hair down as a princess being held in a tower who decides to rescue herself by fighting her way to freedom. It's precisely the kind of movie that Disney inherited from Fox that the studio clearly has no idea how to market, hence its US window via Hulu. Here's my full review... 

Peacock airs the WWE's "Money in the Bank" special Saturday at 8pm ET...
IndyCar Mid-Ohio starts at 12:30pm Sunday on NBC...
NBC's "Ukraine: Answering the Call" special, which is aimed at "raising funds for those whose lives have been shattered" by the war, airs at 7pm...
Showtime airs the season one finale of "The Man Who Fell to Earth..."
The Fourth of July is Monday, with plenty of special events up and down the dial. CNN's "The Fourth in America" begins at 7pm and continues all night long. The Macy's special on NBC and "A Capitol Fourth" on PBS both start at 8pm...
Oliver's weekend reads
 >> NYT's Ben Mullin writes about the man who operates the airport billionaires use to fly into Sun Valley: "In the months before the conference starts, Mr. Pomeroy prepares to play a high-stakes, three-dimensionsional game of Tetris with multimillion-dollar private jets..."
 >> Don't miss this piece from Tim Miller on "Donald Trump's enablers." In it, Miller writes that "social media has laid bare our darker angels, and we can now see in real time that a large swath of the participants in our civic dialogue have reduced themselves to the most base type of Tribalist..."
 >> Jason Steinhauer wonders in TIME, "In an era of social media, misinformation, disinformation, 'fake news,' and extreme partisanship, what 'truths' can be considered 'self-evident'?"
 >> Andre Pagliarini writes a scathing piece for The New Republic about "a clueless Tucker Carlson" who "spent all week fawning over authoritarian President Jair Bolsonaro and making absurd, ignorant statements about the country..."
 >> POLITICO's Max Tani, Alex Thompson, and Allie Brice report on the "rocky first month for White House press secretary Karine Jean-Pierre..." 
 >> WIRED's Vittoria Elliot examines how Meta "was restricting abortion content" in recent years: "Abortion access groups and activists say they were dealing with algorithmic suppression long before the Supreme Court overturned Roe v. Wade..."
 >> The New Yorker's Katy Waldman probes author Kaitlyn Tiffany's contention that "fans created the voice" of the web and "drafted the Internet's operating manual..." 
 >> Reuters' Helen Coster and Julia Love write about how Donald Trump has "struggled to build a competitive platform" with Truth Social: "One big reason: It has alienated the tech talent and corporate partners it needs in the left-leaning industry it has vilified..." 
 >> Deborah Nicholls-Lee explains for the BBC "how teapots were used to spread Russian propaganda..." 
 >> In this first-person piece, THR's Kim Masters recalls "the last time" she covered Rupert Murdoch's divorce...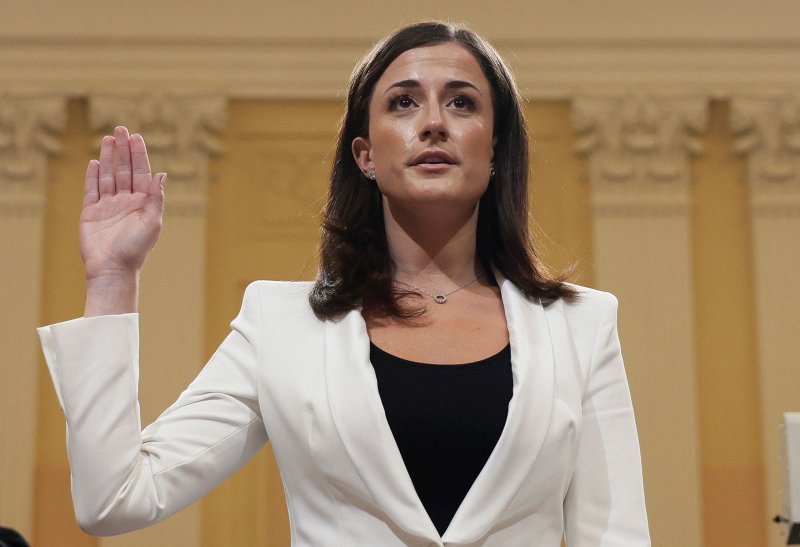 >> "Only a woman would have done what Cassidy Hutchinson did," Peggy Noonan writes, "because only a woman, in a place of such power and prestige, would have registered everything and taken such close notes instead of spending that time swanning around being important..."
 >> Speaking of Hutchinson, Annie Karni wrote about the "20-somethings who help the 70-somethings" run DC, and Dan Zak explored the "all-knowing presence of Washington's aides..."
 >> Bloomberg's Ike Swetlitz and Spencer Soper document how Amazon, Disney, and AT&T "gave to abortion foes like DeSantis while vowing to help employees..."
 >> The NYT's Katie Robertson looks at the local news war "starting to take shape" in my beloved Baltimore. Stewart W. Bainum Jr. says he is going to bankroll his Sun-challenger the Baltimore Banner for "four or five years" at least...
 >> The WSJ's Scott Calvert reports from a front line of the school book battles: "Activists in Prosper, Texas, contacted police and demanded schools pull 82 books. The debate divided parents, students and school staff..."
 >> "TikTok is flooded with health myths," Rina Raphael writes, and "these creators are pushing back..."
 >> THR reporter J. Clara Chan's notebook from VidCon: "Creators grapple with 'burnout' and the shifting whims of platforms..."
 >> Good news for Hollywood: "In a glimmer of hope for L.A. film fans, the Cinerama Dome will return with new name," the LAT's Alexandra Del Rosario reports...
 >> A weekend watch: Miles O'Brien reports for the PBS "NewsHour" on how TV forecasters "are incorporating climate change into their work..."
This Sunday on "Reliable"
Nobel Peace Prize winner Maria Ressa will join me live from Manila to discuss the Philippine government's latest attempt to shut down her news organization Rappler. Plus: The Dispatch senior editor David French, FCC commissioner Brendan Carr, "Partisans" author Nicole Hemmer, "First Person" podcast host Lulu Garcia-Navarro, and tonight's newsletter author Oliver Darcy. See you Sunday at 11am ET...
 -- Driving the conversation heading into the weekend: "Accounts of Trump angrily demanding to go to Capitol on January 6 circulated in Secret Service over past year," Noah Gray and Zachary Cohen report... (CNN)
 -- The top story on WaPo's site right now: "Democracy advocates raise alarm after Supreme Court takes election case..." (WaPo)
 -- There are three prominent bylines on this new NYT piece about how Trump "has accelerated his campaign planning, hoping a White House bid will blunt a series of damaging revelations..." (NYT)
1/6 hearing ratings update 
BY BRIAN STELTER:
Fox Sports exec Michael Mulvihill shared some helpful #'s on Friday. "The six January 6th hearings have averaged 12.3 million viewers across multiple networks," he wrote. "The #1 entertainment show of the Summer has been America's Got Talent with 6.2 million. The NBA Finals averaged 12.4 million."
Those are all averages, of course. This may be the more noteworthy #: "55.6 million Americans have watched at least part of the live coverage," according to Nielsen's reach data. "Reach" counts anyone who tuned in for a few minutes of the coverage. This figure excludes streaming and other forms of consumption, so the actual reach has been even higher...
 -- Adam Kinzinger hits back at conservative media figures Brit Hume and Byron York over 1/6 committee complaints... (Mediaite)
 -- Todd Zwillich says that "now would be a great time for the press to learn how to cover Trump." Zwillich writes, "The least important detail of Cassidy Hutchinson's January 6 committee testimony is now the most hyped..." (Vice)
 -- Hugh Tomlinson reports on how QAnon is creeping "from the shadows to target the Republican mainstream..." (The Sunday Times)
 -- Julian Assange has "appealed his extradition from the U.K., prolonging legal wrangling over whether the WikiLeaks founder should be sent to the U.S. — amid growing questions about the Biden administration's appetite to pursue him over leaking classified material," Aruna Viswanatha and Max Colchester report... (WSJ)
 -- Madeline Berg, Drake Baer, and Elaine Low report on what Trump's "notorious" 2016 interview on "Dr. Oz" was like behind the scenes... (Insider)
 -- It appears Bill Maher will be making a future appearance on Fox News... (Mediaite)
TikTok's admission
TikTok has finally conceded that "certain employees outside the US can access information from American users," Bloomberg's Alex Barinka reported Friday. The disclosure, which was in the form of a Thursday letter to US senators, came after the short-video giant called the BuzzFeed investigative piece which first reported on the issue "misleading." BuzzFeed has maintained that its report is accurate...
 >> NYT has posted the full letter here...
 >> We'll have much more about this on Sunday's "Reliable..."
Google to delete abortion clinic location data
"Google said on Friday that it would delete abortion clinic visits from the location history of its users, in the company's first effort to address how it will handle sensitive data in the wake of the Supreme Court overturning Roe v. Wade," NYT's Nico Grant reported. "The location data change will take place in the coming weeks, Jen Fitzpatrick, a Google senior vice president, wrote in a blog post. The policy will also apply to trips to fertility clinics, domestic violence shelters, addiction treatment facilities and other sensitive locations..."
FOR THE RECORD, PART THREE
 -- "Charlie Gasparino explains why Elon Musk hasn't tweeted in more than a week: 'For once, he's listening to his lawyers...'" (Mediaite)
 -- "Mark Zuckerberg warns staff Facebook will be 'turning up the heat' to weed out underperformers: 'You might decide this place isn't for you, and that's OK with me...'" (Yahoo! Finance)
 -- Meanwhile, Heidi Chung notes that "a recession could send media layoffs surging..." (Variety)
 -- Leigh Sales is signing off Australia's ABC network after hosting its flagship show for more than a decade... (Deadline)
Sonmez says she's "fighting" for her job back
Fired WaPo reporter Felicia Sonmez broke her social media silence on Friday afternoon. In a pair of tweets, Sonmez first thanked supporters who had reached out to her over the last few weeks. She then disclosed that she and the Post Guild are "fighting for my job back." Sonmez added, "It's an internal process and will likely be a long slog, but I will share any (eventual) updates here. Deepest thanks again to all who have sent love and support. It means so much."
The demise of the paper, by the numbers
"Despite a growing recognition of the problem, the United States continues to see newspapers die at the rate of two per week," the AP's David Bauder reported Friday, citing this week's new report from Northwestern's  Medill School of Journalism. One telling stat from the report: "An estimated 75,000 journalists worked in newspapers in 2006, and now that's down to 31,000." Another: "The country had 6,377 newspapers at the end of May, down from 8,891 in 2005."
>> A key line from Bauder: "Much of the industry churn is driven by the growth in newspaper chains, including new regional chains that have bought hundreds of newspapers in small or mid-sized markets..."
FOR THE RECORD, PART FOUR
 -- Martin Peers' final column for The Information before moving to Bloomberg Opinion: "How Netflix can regain momentum..." (The Information)
 -- NBCU "has notified cable and satellite operators that it intends to shut down its Olympic Channel," Brian Steinberg reports... (Variety)
 -- Meanwhile, more sports for Amazon: Prime Video has "scored rights to the Champions League in the UK for the first time," Max Goldbart reports... (Deadline)
Bucking linear TV declines, ESPN reported that its primetime audience was up 22% in second-quarter 2022 compared to last year, averaging 1.64 million viewers. The NBA and NHL playoffs were a key factor, though the network also cited increases for its studio shows...
Box office gurus impressed by "Gru"
"Minions: The Rise of Gru" grossed $10.8 million in Thursday North America previews, a result that THR's box office guru Pamela McClintock deemed "excellent." Tracking suggests that the flick "will open in the $70 million to $80 million range for the four-day holiday, but the strength of previews means it could well come in higher," she wrote. It is also "looking groovy at the international box office," so far netting $22.5 million, Deadline's Nancy Tartaglione adds...
FOR THE RECORD, PART FIVE
 -- NBC has picked up "Magnum PI" after the series was canceled by CBS... (Variety)
 -- Paramount+ has reversed its decision to renew "Why Women Kill" and decided to cancel the series after two seasons... (TV Line)
 -- HBO has canceled "The Time Traveler's Wife..." (Deadline)
 -- "Friends" co-creator Marta Kauffman says she is now "embarrassed" by the show's lack of diversity... (CNN)
"Running" keeps breaking records

Kate Bush has broken three world records, according to the Guinness Book of World Records, thanks to her 1985 song "Running Up That Hill" being featured on the latest season of the series "Stranger Things." Details here...
 -- Related: "Why Netflix split up this season of 'Stranger Things,'" by Frank Pallotta... (CNN)
 -- "Stranger Things 4" has set a Nielsen streaming record... (Forbes)
LAST BUT CERTAINLY NOT LEAST...
Pet of the day!
Reader Bette Price emails a photo of her cat, Lucky: "Don't you dare change the channel. It's time for Reliable Sources..."
Thank you for reading! Feel free to email us anytime. Remember, we're off next week. We'll be back in your inbox after our summer vacation...