Brian Stelter here at 10:02pm ET on Wednesday, June 22, with the latest on TikTok, discovery+, Rupert Murdoch, WaPo, Google News, Semafor, CAA, Bill Nye, and more... 
SCOTUS watch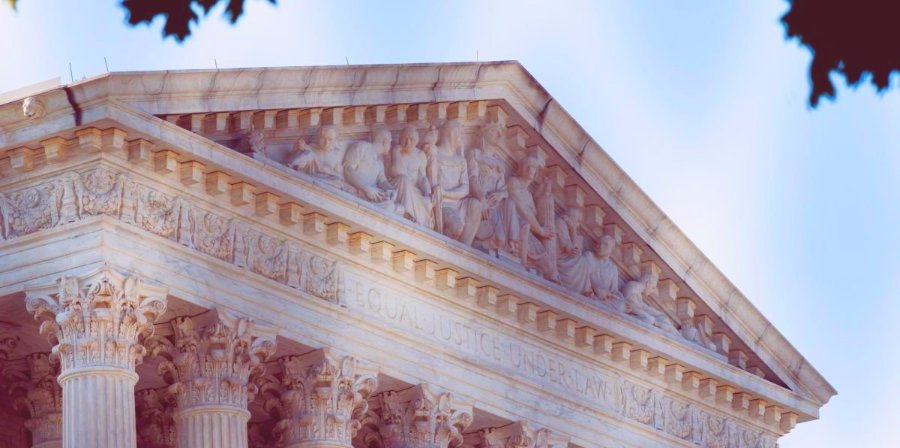 Where will you be at 10am ET on Thursday? Like tens of thousands of other people, I will be scanning the SCOTUSblog live blog for live coverage of the Supreme Court's decisions.
With 13 cases remaining in this term, the court will hand down some opinions on Thursday, more on Friday, and most likely next Monday as well. Every time, attorneys and reporters and TV anchors and pundits will be monitoring SCOTUSblog to get a jump on the news. The 20-year-old site is exactly what it sounds like: A blog committed to just one thing, comprehensive coverage of the Supreme Court. And it has a rare combination of traits: cult-like status, hard-won credibility and widespread respect across the news world.
The site was founded by Tom Goldstein and Amy Howe, a husband and wife team who care deeply about the judicial branch. (More on that in a moment.) Right now they can sense that interest in the court is intense: "In terms of waiting for several decisions that we expect to be truly historic, I would say that this June is definitely one of a kind," Howe told me. "We're waiting on potentially huge decisions on abortion and gun rights, along with several other high-profile cases on religion and the environment. And with the leak of the draft opinion in the Mississippi abortion case last month, the public has really focused its attention on the Court in a way that I have not previously experienced."
Howe said the closest analogy to 2022 would be the court's decision about the Affordable Care Act, upholding the individual mandate as a tax, in 2012. SCOTUSblog was credited back then with being the first news outlet to report that the law had been upheld.
Traffic was off the charts that day. Nothing can compare to it. But this term has been quite active: Traffic this June is "significantly higher than the same period over the last five years," Howe said.
I asked her how SCOTUSblog has evolved over the past 20 years, since virtually everything else about the internet has changed during that time span. "Like just about everyone else, the blog now has more of a focus on getting our stories published quickly -- even if it's not as lightning-fast as many news sites," she said. "And although many of the blog's readers are lawyers or law students, I have tried to make my coverage as accessible as possible for lay audiences." Accuracy and clarity are always the most important attributes... Turning the site into a destination that people feel they can trust...
A public service model
"Since its founding in 2002, SCOTUSblog has developed into the preeminent source for Supreme Court news, commentary and research," Bob Ambrogi of LawSites wrote last year. The blog has an unusual business model, which is to say, not much of a business model at all.
Goldstein, a partner at Goldstein & Russell, P.C., has argued dozens of cases before the justices. He views SCOTUSblog as a "public service," he told me, not a profit-seeking venture. In fact, it loses about $400,000 per year, mostly because it employs several full-time staffers. "But it does have a little indirect effect on my reputation as a lawyer," he noted. He has mulled a subscription model, but said "I just don't see the people we most want to educate deciding to pay."
Over the years the site has expanded out to platforms like Twitter, TikTok and the podcast universe. "Having more ways to educate the public about the court is, on net, a good thing," Howe said...
Thirteen cases remaining
On top of the blockbuster cases and the unprecedented leak, "there's also something else going on" with this term, CNN's Ariane de Vogue said on "The Lead" the other day. It's the fraught political atmosphere, with fences around the courthouse and security details assigned to the justices and digital instead of in-person interaction.
"Usually, at the end of June, we go into the court," de Vogue said. "The justices come out from behind that crimson curtain, and they read the opinions of the big cases of the term, and they read the dissents. That's not going to happen this time around. Ostensibly because of Covid, the courtroom itself is closed down. We're simply going to get these major opinions – changing the shape of society – just over the internet, without the justices doing any explaining. That's unprecedented, but that's also really symbolic of these fraught times..."
 -- "The high court's current calendar reflects that next week would be the last week of the term, although that could shift," de Vogue noted Thursday...
 -- " Waiting, fearing and cheering – America anticipates Supreme Court's verdict on Roe v. Wade..." (CNN)
 -- USA Today EIC Nicole Carroll penned a personal piece: "My mother wanted to explain her decision to have an abortion. I wanted to help her do that..." (USA Today)
 -- Opinion editor Kristen DelGuzzi adds: "Why we're sharing the story of one family's conversations about a mom's long-ago abortion..." (USA Today)
 -- As the Supreme Court's Roe decision looms, "social media is rife with anti-abortion misinformation," Kelli Maria Korducki reports… (Fast Company)
The next 1/6 hearing 
Thursday's hearing begins at 3pm ET. It will be the last session for a while. The House committee is "preparing to delay its next round of hearings into July," CNN's team reported, because it "needs more time to go through the new documentary footage it received from documentarian Alex Holder, who possesses never-before-seen footage of Trump and his family, new information from the National Archives, and new tips coming in through the panel's tip line since the hearings started in order to move forward with its hearings." Speaking of the new footage...
Holder's deal is with discovery+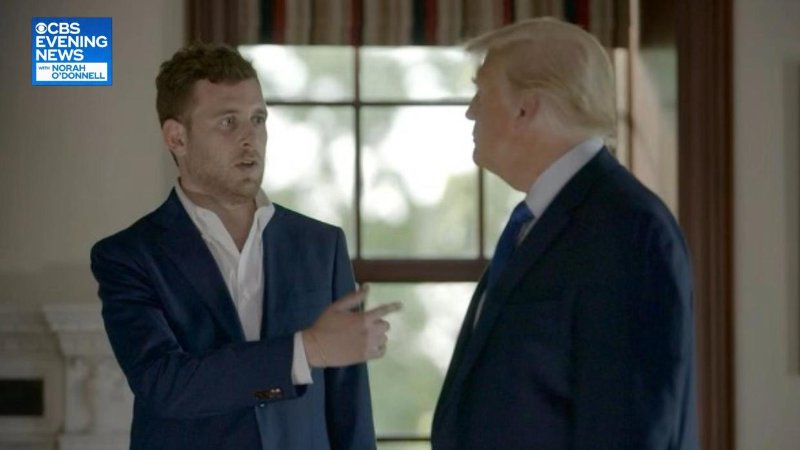 Holder (who will be deposed by the committee on Thursday) had said his series about Trump's 2020 campaign, titled "Unprecedented," was "purchased last year by a major streaming service." But the buyer was a mystery until Wednesday, when discovery+ confirmed the deal. The streaming service said the "three-part docuseries about the 2020 election will be released on discovery+ later this summer." The deal pre-dated Discovery's tie-up with WarnerMedia, but now that the two companies are combined as Warner Bros. Discovery, the title "Unprecedented" has an echo of sorts: CNN released a book about the 2016 election by the same name...
 >> Robert Costa obtained the above image from the Holder footage in time for Wednesday's "CBS Evening News..."
"Thoroughly recorded" crime scene 
This line from WaPo's Philip Bump, about the number of documentarians chronicling what happened on Jan. 6 with the cooperation of various participants, really is remarkable: "Never before has a criminal event been so thoroughly recorded. For prominent participants, though, this impulse was simply outsourced. Trump's team, the Proud Boys and [Alex] Jones all wanted a record of what they were up to. They were just prominent enough that they didn't have to live-stream to Facebook. They could have someone else capture it."
New #'s about American attitudes
According to new Quinnipiac polling, 26% of Americans say they are following news about the committee's work "very closely" and another 32% say they are following along "somewhat closely." As you'd expect, there is a dramatic divide based on political party. While 41% of Democrats say they're following it "very closely," only 18% of Republicans say the same. (Still, a significant percentage, I'd say.) Lots more here...
 >> CNN's Ariel Edwards-Levy highlighted this finding: 70% of Americans "say it's at least somewhat important for Congress to hold hearings so the public can learn what led to the Jan. 6 attack, with about half (49%) saying it's very important..."
 -- "Calls for violence against members of the January 6 committee are circulating on some of the same online platforms that helped fuel the lies that led to the insurrection," Donie O'Sullivan and Whitney Wild report... (CNN)
 -- WaPo's two above-the-fold headlines on Thursday: "DOJ's probe of Jan. 6 widens" and "Biden plan to halt gas tax has few believers..."
 -- Fox's Neil Cavuto "interrogated WH economic adviser Jared Bernstein in a crosstalk-riddled exchange that lasted for a third of his show Wednesday..." (Mediaite)
 -- The Tallahassee Democrat's home page is full of stories about U.S. vs. Andrew Gillum right now, hours after the former mayor was arrested... (Tallahassee Democrat)
 -- The indictment marks "a new low for Gillum, a married father of three who withdrew from public life as a political leader and a paid CNN commentator after a March 2020 sex scandal..." (NBC)
Murdoch and Hall to divorce
NYT's Jim Rutenberg and Ben Mullin scored Wednesday's buzziest media world scoop: Rupert Murdoch and Jerry Hall are officially separating after six years. While the divorce "is unlikely to alter the ownership structure of businesses he holds stakes in," the split "could reverberate throughout his business empire," the duo wrote. That's because happily married Rupert was, at times, relatively disengaged from his media companies. His full personal life was said to be "leaving room for his children — most important, his eventual chosen successor, Lachlan — to assert themselves at the top of the corporate hierarchy." So will that change now? Remember, he quit Twitter right after his wedding. Will he resume tweeting?
 >> Mum's the word: Murdoch's rep declined to comment when Oliver Darcy asked about the matter...
Cannes Lions, VidCon, and the Collision tech conference all continue to make news...
President Biden holds a South Lawn event honoring wounded warriors...
"Elvis" opens in previews...
The NBA Draft airs on ESPN and ABC...
"Beavis and Butt-Head Do the Universe" -- 26 years after the animated duo "did" America -- lands on Paramount+...
WaPo's RTO note generates ire from some staffers
WaPo on Wednesday sent a note to staffers reiterating that they need to comply with the company's return-to-office policy, which stipulates that they must be in the office three days a week -- and it's not going over very well with many staffers. The note, from HR chief Wayne Connell, warned that beginning on Monday, June 27, there could be consequences for not following the mandate. "Failure to comply with this policy may result in disciplinary action," Connell wrote.
According to several sources whom I spoke with, the note angered quite a bit of the newsroom. "Furious" was the word one source used to describe how some staffers felt. Another source put it like this: "People are dismayed, disappointed, livid. We feel like we're being treated like children." I'm told that staffers in the WaPo Guild Slack channel have been discussing the note for hours with people expressing their discontent.
Inside the Slack channel, an email between Connell and a staffer was even shared, which I obtained. The staffer inquired about the RTO policy and Connell told the staffer that an outright refusal to follow it could result in termination. Connell explained to the staffer that the paper could first issue a formal warning, followed by taking moves such as issuing an unpaid suspension. "However, the details matter," Connell wrote. "For instance, if an employee were to indicate a refusal to comply with this policy, then we would likely move directly to termination." Suffice to say, that raised a few eyebrows inside WaPo's newsroom. Speaking of the Post...
$50 a year for 50 years
WaPo has been running a "once-in-a-half-century deal" for new subscribers: $50 a year at a special rate that will be locked in for the next 50 years. (But hurry – the offer ends tonight!) NiemanLab's Joshua Benton wrote about all the reasons why the offer stands out. "It emphasizes the Post as an institution," he wrote; it "highlights the Post's steady ownership" with Jeff Bezos; and it "reduces the urge to churn..."
Google News is 20!
On Wednesday evening Google held an event in NYC to mark 20 years of Google News. The company also announced a "redesigned, more customizable Google News experience for desktop," with a local news section atop the page and a customizable topics area, and new opportunities through the Google News Initiative. Of note: "We're officially opening the applications for our Global News Equity Fund, our multi-million dollar commitment to help bring more diversity and equity to the news industry," the company said. Details here...
Twitter tests "notes"
BY OLIVER DARCY:
Twitter on Wednesday announced that it is testing a new feature that will allow users to bypass its 280-character limit. The feature is called "notes" and the company said it is testing it with a "small group of writers." The Verge's James Vincent has more here....
FOR THE RECORD, PART THREE
 -- Fox's Pete Hegseth debuts at #1 on the NYT's nonfiction list with "Battle for the American Mind." Other new releases: Tom Segura is at #2 with "I'd Like To Play Alone, Please;" Katy Tur's "Rough Draft" is at #7; and Ibram X. Kendi's "How to Raise An Antiracist" is at #10... (NYT)
 -- Isaac Chotiner interviewed director Vivek Aghihotri about his new film "The Kashmir Files," "the violence it has helped spark in India, and his support from the Modi government..." (New Yorker)
 -- Time Out "distributes its last London print copies on Thursday," two years after the publication managed to revive the print edition... (Press Gazette)
Reporters Without Borders says it has evidence that Ukrainian photojournalist Maks Levin was "executed in cold blood" in a forest near Kyiv. The group says Levin was killed "possibly after being interrogated and even tortured." Levin, who worked with "western news outlets including Reuters and the BBC disappeared on March 13 while covering Russia's assault on the Ukrainian capital Kyiv. His body was discovered on April 1." Levin's partner, Zoriana Stelmakh, helped with the investigation and told Vice News "she wants Russia 'to pay for what they've done.'"
Details about Semafor, the buzzy startup being launched by Ben Smith and Justin Smith, are starting to emerge. The latest info came on Wednesday, courtesy of NYT's Katie Robertson and Ben Mullin. The three-sentence lede summarized some of what we can expect: "News articles will be broken into sections distinguishing facts from opinion. Reporters' bylines will be as prominent as headlines. And journalists will be permitted to offer their analysis on social media." Here are some additional nuggets from the story:
 >> At the company's first event, Ben Smith will interview Taylor Lorenz, John F. Harris, and Tucker Carlson. Smith tells me this won't be a panel with all three appearing at the same time. Smith will be under pressure to aggressively press Carlson about the white nationalist narrative he fervently pushes on TV...
 >> Semafor's head of product, Caitlin Roman, has already exited the company. Robertson and Mullin noted that she said in a LinkedIn post the decision was made to focus on raising her newborn. Kellen Henry will now fill the head of product role...
 >> Coverage is slated to begin in the fall with a staff of about 30 people. "Semafor will start with a website and email newsletters..."
 >> The company "will initially be supported by around $25 million from investors, with early revenue coming from advertising and live events..."
FOR THE RECORD, PART FOUR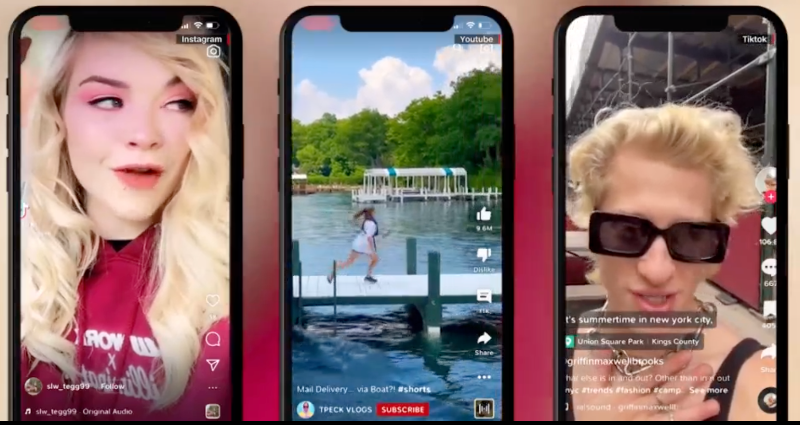 It's all about TikTok
Puck's Matthew Belloni took the words right out of my mouth the other day. "As much attention as TikTok gets," he said, "I still think its impact on the entire media and entertainment landscape is underappreciated." Here are just a few proof points:
 >> TikTok is the "new official partner" at this week's VidCon convention for social media creators and fans. "The featured creators roster mostly includes people who got their big break on TikTok, not YouTube," NBC reports...
 >> Peter Kafka's latest column for Recode is titled "It's TikTok's world. Can TV live in it?" He says Facebook knows it has a problem. But "what is Big Media doing to counter or respond to TikTok's threat? Nothing more than hope it's a fad that goes away." This is a column that insiders may re-read, with regret, years from now...
 >>TikTok "has emerged as a darling of Madison Avenue, impressing big and small brands with the virality of the platform and its strong hold over Gen Z, millennials and influencers," the WSJ's Suzanne Vranica and Liza Lin write...
"Abigail Disney poised to mount shareholder battle"
"Abigail Disney, whose grandfather co-founded The Walt Disney Company nearly a century ago, is poised to mount a legal battle to challenge and perhaps even claw back some of CEO Bob Chapek's annual pay," TheWrap's Joe Bel Bruno reported, citing three sources. He said "the heiress has spent the last three months quietly courting institutional investors to support a shareholder-backed salvo against Chapek at next year's annual meeting..."
FOR THE RECORD, PART FIVE
"Obi-Wan Kenobi" should give "Star Wars" fans hope
We'll never know how much "Obi-Wan Kenobi" would have made had Disney/Lucasfilm proceeded with the original plan of producing it as a stand-alone movie, but the Disney+ series proved highly satisfying, deftly threading the needle between "Revenge of the Sith" and "A New Hope." Have we seen the last of Ewan McGregor as Kenobi? Somehow I don't think so...
 -- " Johnny Depp is headed to Europe for an overseas tour with his band Hollywood Vampires…" (Variety)
 -- Billy Porter and his newly launched Incognegro production company have "signed a first-look deal" with FX... (THR)
 -- A pair of stories from Lisa Respers France: Mayim Bialik said her experience with Covid-19 is "no joke..." And Martha Stewart said she was "heartbroken" to miss a garden party after a positive Covid test...
 -- In GQ's August cover story, Brad Pitt says his movie career is coming to an end: "I consider myself on my last leg..." (GQ)
"Chernobyl" through another lens
Director James Jones speaks fluent Russian, which was surely an asset in assembling "Chernobyl: The Lost Tapes," a harrowing view of the nuclear disaster that, airing and streaming on HBO, feels like the perfect documentary companion to its 2019 Emmy-winning miniseries. Read on...
Bill Nye's meet-cute
On Wednesday People mag revealed that the Science Guy himself, Bill Nye, married journalist Liza Mundy last month. I wanted to share the story here because the way they met is wonderful: "Mundy, a former Washington Post reporter and New York Times best-selling author, mentioned Nye's cryptanalyst mother Jacqueline Jenkins-Nye in her book 'Code Girls: The Untold Story of the American Women Code Breakers of World War II.' When Nye got word of the book, he wrote an email to Mundy, and the rest, as they say, is history."
LAST BUT CERTAINLY NOT LEAST...
Pet of the day!
Reader Glenda Haley Shastry emails: "Brutus and Ashley were rescued from the streets of Bangalore, India, and love their life in Northern Nevada.  They spend their mornings scouring the backyard for reliable sources, but usually only find a quail or a snake..."
Thank you for reading! Feel free to email us anytime. We'll be back tomorrow...