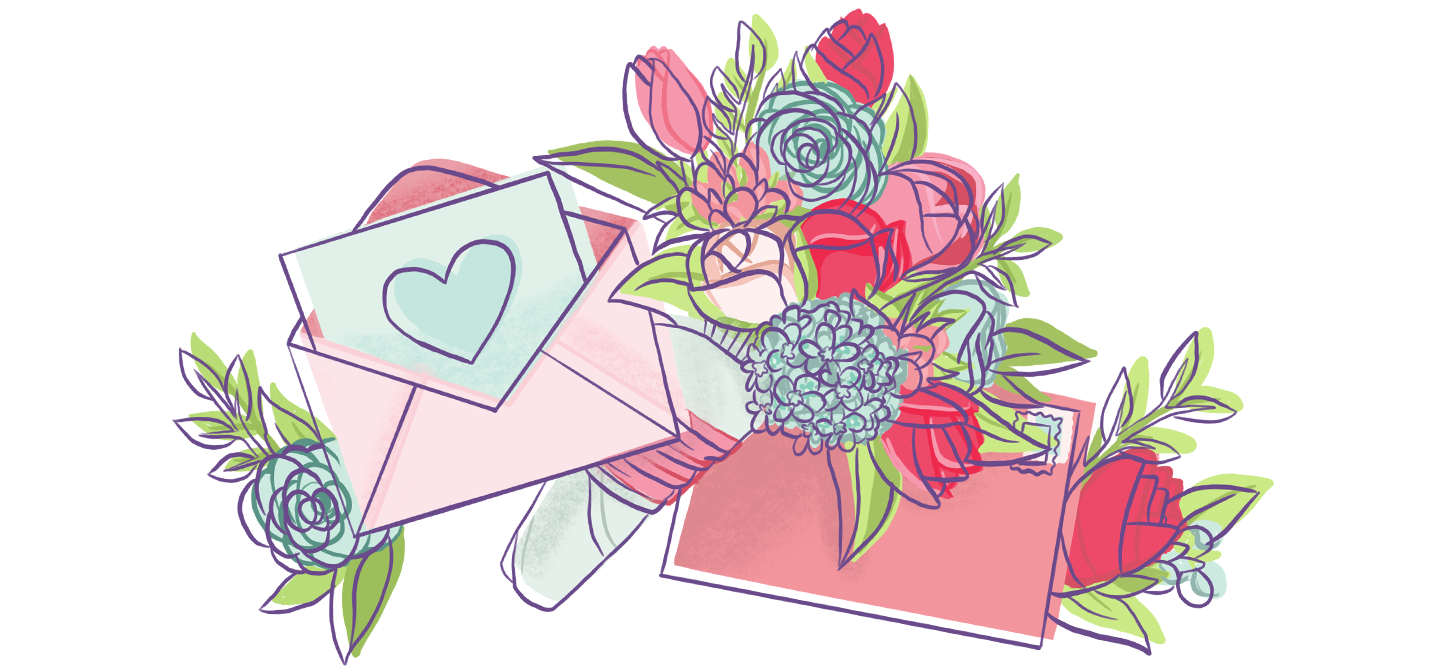 Happy (early) Mother's Day! Apparently, more phone calls are made on Mother's Day than on any other day of the year, which makes sense. If you're a mom or a mother figure, I hope you get a nice call (or hug, or fancy brunch) this weekend. If you have a mother figure you love in your life, call her! Everybody's doing it. 


If there's something you'd like to see here, drop us a line. Know someone who could use a little Good Stuff? Send them a copy! We hope you love it as much as we do.
Our favorites this week
Get going with some of our most popular good news stories of the week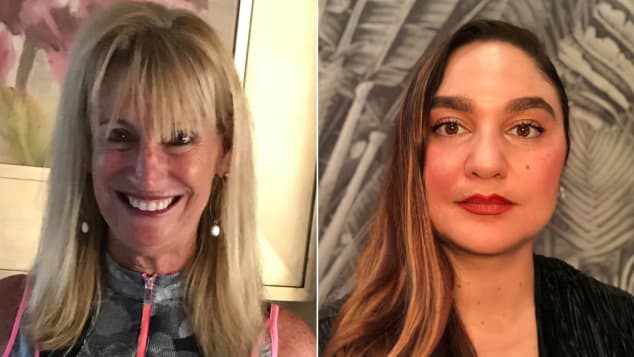 Tracy Peck, left, and Ayda Zugay.
A life-changing welcome
In 1999, 12-year-old Ayda Zugay and her older sister boarded a plane to America, fleeing the former Yugoslavia with barely anything to their name. On board, a fellow passenger slipped the young refugees an envelope with $100, a pair of earrings, and a note. "I am so sorry that the bombing of your country has caused your family any problems" it read. "I hope your stay in America will be a safe and happy one for you — Welcome to America — please use this to help you here. A friend from the plane — TRACY " For years, Zugav has been trying to find the woman who she says brought an immeasurable amount of comfort and hope with her gesture -- comfort and hope that neither sister has ever forgotten. 
Now, here's where things get really, really good. My colleague Catherine Shoichet wrote a story about the sisters, and within days, the mysterious Tracy was found! Tracy Peck says she clearly remembers seeing the two girls on the plane, scared and unsure, surviving violence and displacement that Peck couldn't imagine. Peck and the sisters had an emotional reunion over video call. "You both are remarkable young women," Peck told them. "I'm so thankful I was sitting next to you on that airplane...and so proud of you both for what you've become and how your life has turned out here."
Read Part 1 of this amazing story here.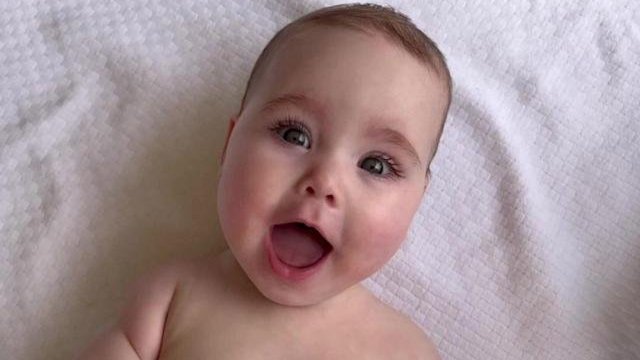 Image credit: Courtesy Gerber
Hello, baby!
Meet the winner of Gerber's Photosearch 2022, Isa! This little girl from Oklahoma is just a ray of sunshine, and she's the newest Gerber Spokesbaby and Chief Growing Officer. Isa was born with a limb difference in her right leg, and her mother hopes her "crazy happy baby" reminds people that little bundles of joy come in all shapes. "We hope Isa's story can bring more awareness for limb differences and create greater inclusion for children like her," she says. Seriously, that smile could light up a whole city block.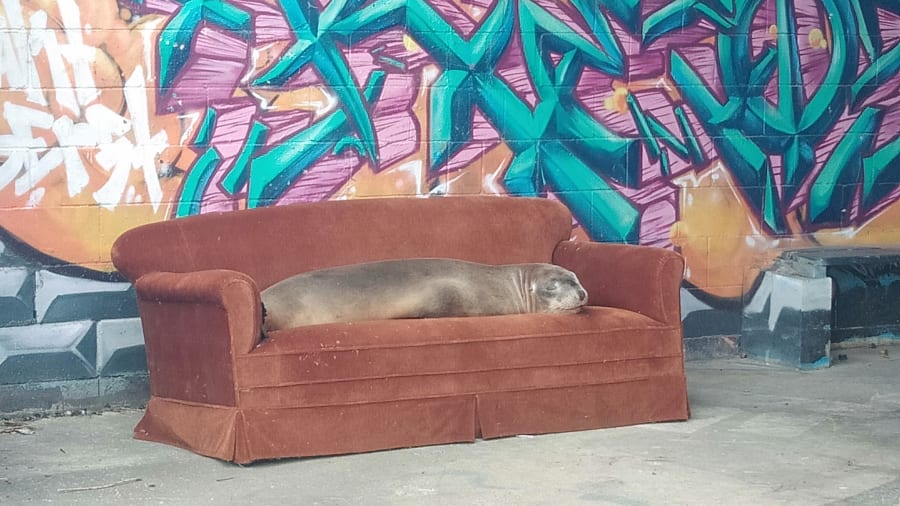 A different kind of babysitting
During the months of December through February, people along the coast in Dunedin, New Zealand become temporary babysitters for the area's growing sea lion population. Sea lions are endangered, but in the last few decades, their numbers have been increasing in the country. That's great news, but it also means a lot more unexpected and dangerous encounters in the human world. Curious sea lions have been known to examine cars and couches, residential pools, golf courses and, well, just about everywhere they can shuffle. That's why volunteers with the New Zealand Sea Lion Trust are so important. They roam the beaches of the Otago Peninsula, taking note of growing families, protecting nesting areas and putting up signs in areas where sea lions roam, so people can use a bit more caution to protect their portly pinniped neighbors.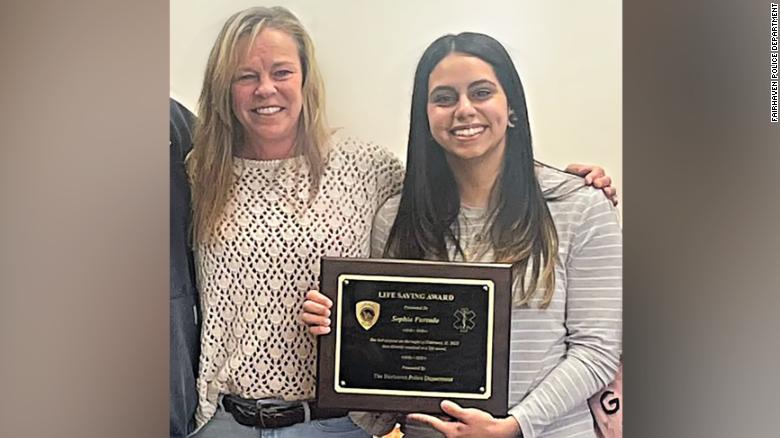 Sophia Furtado, a DoorDash driver whose knowledge and kindness helped save the life of a customer. Furtado was delivering a Friday night pizza to an address, but when she approached the house she saw Caryn Hebert Sullivan lying outside, bleeding from her head. Sullivan has a bad knee and a previous arm injury, and says she turned while walking and fell, head-first. Furtado had previous medical knowledge from her time training as an Emergency Medical Technician. She assessed the situation, woke up Sullivan's husband and had him get some supplies while they waited for 911. Sullivan had serious head injuries, but is one her way to making a full recovery. "I am so thankful for her, she's my guardian angel," Sullivan said, "Thank God she was there, if she wasn't there, I'd be dead."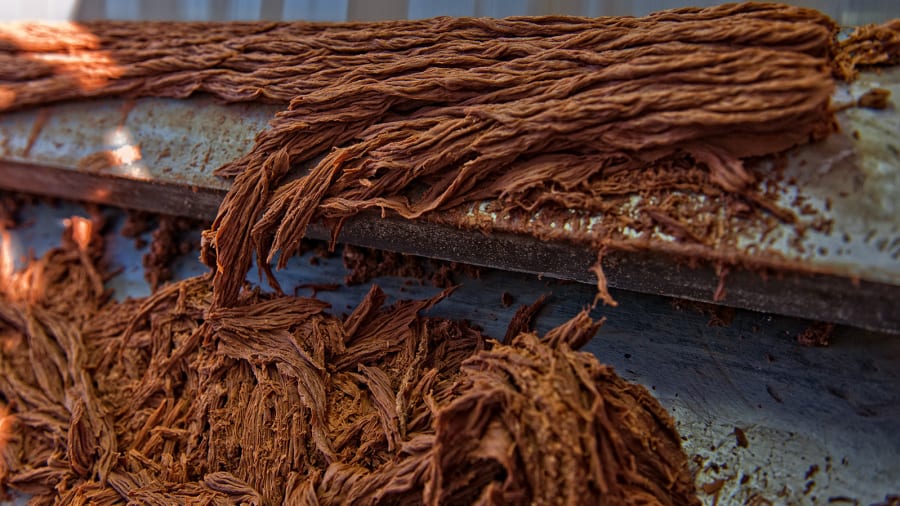 This Mother's Day, you could get mom chocolate, or you could get her
✨  chocolate. ✨  The latter is gianduiotto chocolate, a rare Italian confection that's an ancestor of Nutella. It's made of a rich paste (pictured, tantalizingly, above) consisting of fine cocoa mixed with premium hazelnuts. Then, it's wrapped in a little foil wrapper, where it's often enjoyed with espresso or after a meal. It was first created in Turin, the capital of Italy's Piedmont region, which is renowned for its chocolate. Turn has been known as the "chocolate capital" ever since maître chocolatiers began making their sweet artisan delicacies for the House of Savoy, the royal dynasty established in the Savoy region of Italy, here in the 1500's.

The Beauty of Motherhood is not a certain capability but willingness to include.

- Jagadish Vasudev, also known as Sadhguru, an Indian yoga guru and spiritual leader.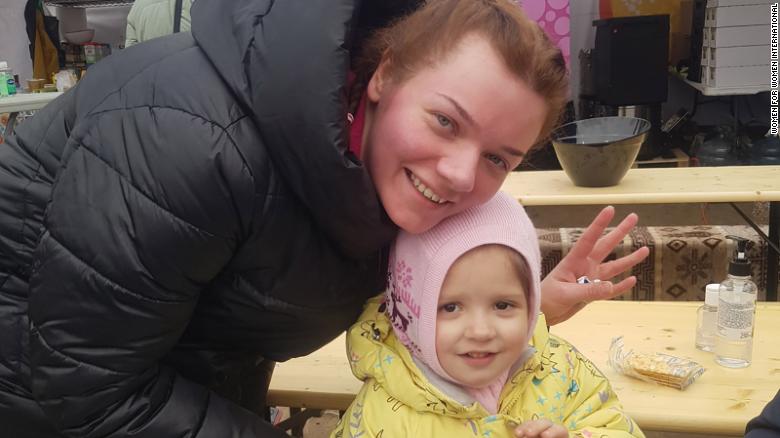 Mother's Day is about all mothers everywhere, and there are some great ways you can extend the love past your own family unit. CNN's Impact Your World has some suggestions for giving back, plus some other ways to make the holiday special for even more people.
Volunteer as a family.

Write cards and letters to older moms in your area, and deliver them to senior centers or care homes.

Memorialize your own mother figure by recording memories. You can do an audio recording through StoryCorps (details are in the article above) or start a scrapbook, journal, or other collection that can expand when you're reminded of another beautiful memory to add. 
Rec of the week
Brought to you by CNN Underscored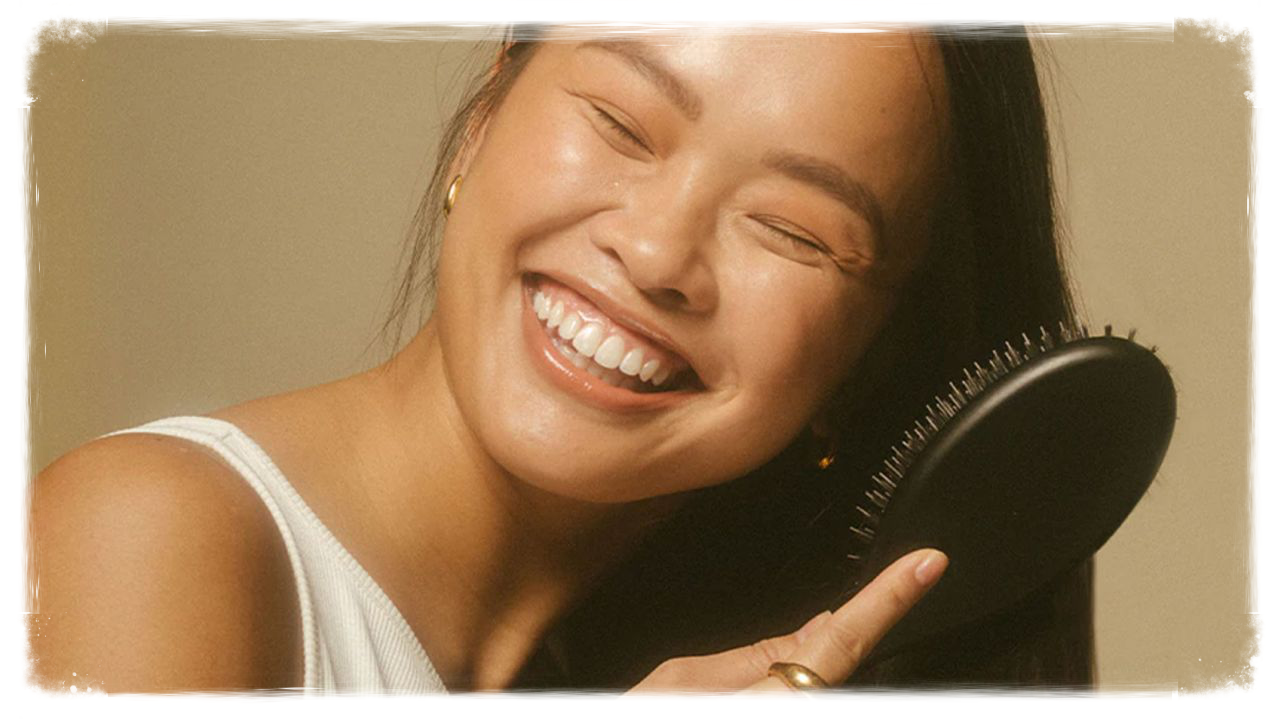 Shameless animal video
There's always time for cute animal videos. That time is now.
Proof that a mother's love can come in many forms: This tawny owl mother immediately "adopted" two rescue chicks the moment she met them. No questions, just snuggles. (Click here to view)

A newsletter for the good in life
All CNN Newsletters  |  Manage Your Profile
Copyright © 2022 Cable News Network, Inc. A WarnerMedia Company, All rights reserved.
Our mailing address is:
Cable News Network, Inc.
1 CNN Center
Atlanta, GA 30303