Brian Stelter here  at 9:34pm ET on Sunday, April 24. Here's the latest on Elon Musk, Disney, Megan Thee Stallion, Rupert Murdoch, "Barry," the Digital Services Act, and so much more...

DEVELOPING...
Musk and Twitter meet
There has been, as Felix Salmon put it, a Twitter "vibe shift." The company's board of directors has been deep in meetings about Elon Musk's takeover offer. "Twitter reassesses Musk bid, may be more open to deal" is the Wall Street Journal's top homepage headline right now.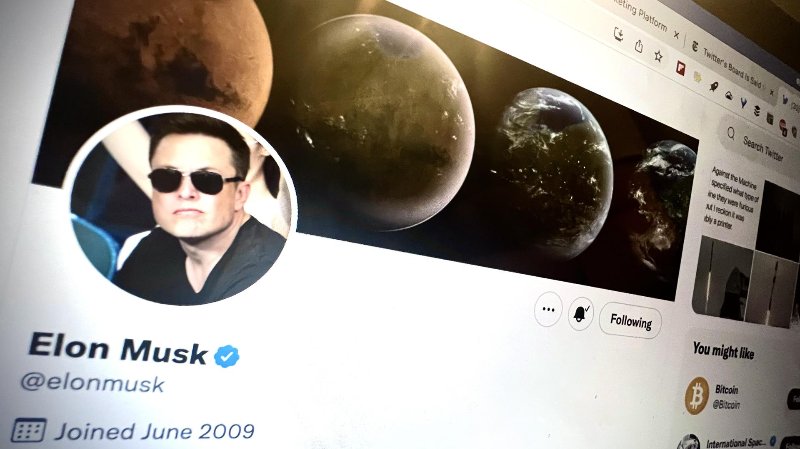 On Sunday afternoon Cara Lombardo broke the news that the "two sides are meeting," signaling that "the social-media company could be more receptive to a deal."
The NYT's Lauren Hirsch and Mike Isaac advanced the story a few hours later, reporting that the Twitter board initially met "on Sunday morning to discuss" Musk's bid, now that the Tesla CEO has shown that he has financing. Citing sources, the NYT said "Twitter's board planned to meet with Mr. Musk's side later on Sunday to discuss other contours around a potential deal."
I have not confirmed whether the meeting with Musk's team has happened yet, or how it went. But a source familiar with the matter confirmed the Sunday board meeting and said discussions have, indeed, turned serious.
"Twitter is taking a fresh look at the offer and is more likely than before to seek to negotiate," Lombardo wrote, citing other sources. She said "the situation is fast-moving." One big unknown: What is the Twitter board's estimation of the company's value? Is it in the same ballpark as Musk?
"Now that Musk has his financing lined up, Twitter can't realistically say no to negotiations," THR's Alex Weprin wrote. "Still lots of room to fall apart (Twitter could fairly ask for a higher figure), but it's clear now everyone is serious..."
One Wall Street analyst's view
Dan Ives of Wedbush Securities says "the Street will read this news today as the beginning of the end for Twitter as a public company with Musk likely now on a path to acquire the company unless a second bidder comes into the mix. The Board could officially reject Musk's bid and then a hostile tender off will begin..."
Expect to hear more soon...
Twitter -- currently trading around $49 a share, lower than Musk's $54.20 a share offer -- is due to report first quarter earnings on Thursday afternoon. The company will have to address Musk's offer by then, if not before. On Sunday night the only statement from the company was as follows: "As previously announced, the Board is continuing to conduct a careful, comprehensive and deliberate review to determine the course of action in the best interest of the Company and all Twitter stockholders..."
 -- Dan Primack's comment: "One thing to remember is how good of a salesman Elon Musk is. He convinced world to take electric cars seriously. Convinced NASA to take commercial space travel seriously. Doesn't mean Twitter happens -- still think he's alone on the equity -- but don't underestimate the man..." (Twitter)
 -- To that point, Lombardo reported that Musk has "made his pitch to select shareholders in a series of video calls," and "already has some shareholders rallying behind him following the meetings..." (WSJ)
 -- Alyssa Stringer and Taylor Hatmaker have a complete timeline "of the Elon Musk Twitter saga" to date... (TechCrunch)
 -- Mara Schiavocampo's remark on "Reliable" about Musk's vision for the site: The "last thing Twitter needs is less policing..." (CNN)
 -- Meanwhile, analyzing Musk's tweets is keeping reporters busy: "King troll Elon Musk says he's 'moving on' — from 'making fun' of Bill Gates..." (Beast)
 -- Joe Ferullo asks, "Are journalism and Twitter headed for splitsville?" (The Hill)
Happening Sunday night:
 >> The award-winning documentary "Navalny" is premiering on CNN right now. Related reading: "The new journalism uncovering poisoning and war crimes..."
 >> Jon Stewart is receiving the Mark Twain Prize for lifetime achievement in humor at the Kennedy Center...
 >> "Barry" is coming back to HBO after a very long break. Scroll down for Brian Lowry's review...
Week ahead calendar
Monday: The NAB Show continues in Las Vegas...
Monday: "We Own This City," David Simon's fact-based look at police corruption in Baltimore, premieres on HBO...
Monday: talkTV launches in the UK...
Tuesday: New releases include Tina Brown's "The Palace Papers" and The Moth's "How to Tell a Story," plus "The Infodemic" by Robert Mahoney and Joel Simon; "Finding Me" by Viola Davis; and "The War on the West" by Douglas Murray...
Thursday: The NFL Draft begins...
Friday: "Ozark" and "Grace and Frankie" drop their final batches of episodes on Netflix...
Friday: Stagecoach 2022 begins in Indio, California...
Huge earnings week
It's time for a flood of corporate earnings reports. Here is a partial tech and media list:
On Monday Activision Blizzard reports earnings before the bell...
On Tuesday (CNN's parent) Warner Bros. Discovery reports before the bell; Alphabet and Microsoft, after the close...
On Wednesday Spotify releases earnings in the AM; Meta, in the PM...
On Thursday Comcast, Twitter, and Sirius XM report before the bell; Amazon, Apple, Roku and Altice all after the close...
Friday: Charter releases before the bell...
The WHCA dinner is back...
"...And the sitting president is set to attend for the first time since 2016," CNN's Ramishah Maruf writes, recapping my interview with Steven Portnoy, this year's president of the White House Correspondents' Association. "Presidents have been attending since 1924 — with only one exception — to demonstrate a mutual respect for the First Amendment," Portnoy said.
Trevor Noah will be the headliner at the Hilton on Saturday night. President Biden will also have some jokes for the press. Read or watch more from Portnoy here. The DC party circuit will be lively beginning on Wednesday...
ALSO COMING UP THIS WEEK...
 -- How will Netflix fare after last week's earnings bomb? "As of Friday's close, Netflix had a market cap of $99.2 billion, down from over $300 billion in November..." (CNBC)
 -- Johnny Depp's defamation case against Amber Heard continues Monday. Chloe Melas has a recap of his testimony so far... (CNN)
 -- Megan Thee Stallion "is speaking out in her first television interview addressing the 2020 shooting allegedly involving rapper Tory Lanez." The sit-down with Gayle King airs Monday... (CBS)
 -- Tuesday is "the 36th anniversary of the world's worst nuclear disaster at Chernobyl..." (USA Today)
 -- Friday is the 30th anniversary of the L.A. riots... (CNN)
The meaning of Macron's victory 
The banner on CNN Sunday evening said "MACRON DEFEATS PUTIN SYMPATHIZER IN ELECTION WATCHED WORLDWIDE." It will be on front pages worldwide, as well. "See below for The Daily Telegraph's headline.) The headline on Luke McGee's analysis for CNN conveys Macron's win as "a relief to the West," but says the margin "signals a looming threat" from the far right...
Will Murdoch's new network win an audience?
Rupert Murdoch's talkTV, "a new national channel fronted by Piers Morgan," launches in the UK on Monday, The Guardian's Jim Waterson reports. He describes it as "a modern media Frankenstein's monster, created by bolting an existing radio station together with three hours of new television programming." 
Morgan is the main draw. The first episode, a contentious interview with Donald Trump, "has already attracted global coverage, with Morgan delighting in a confected row about deceptive editing of a promotional clip," Waterson writes. "Other big-name guests are promised, aided by the channel's willingness – unlike most other British news programs – to offer large appearance fees to secure in-demand guests." Trump "was not paid," he adds...
 >> Morgan's show will also stream on Fox Nation in the US... 
European regulators lead the way
European policymakers have reached agreement on the Digital Services Act, a sweeping package of new regulations for tech platforms that could mean big changes in oversight for everything from social media algorithms to digital advertising. The draft law marks a potential turning point in tech regulation. It gives officials more tools for removing hate speech, going after e-commerce sellers who promote illegal goods, and scrutinizing the recommendation algorithms of tech platforms, among other things. Full story here...
 -- The CNN homepage headline right now: "Russia bombards the last significant holdout in Mariupol..." (CNN)
 -- Ekaterina Kotrikadze spoke with Isa Soares about "what Russian civilians are hearing about the war after the Kremlin's crackdown on journalism..." (CNN)
 -- Antony Blinken has called for the immediate release of Vladimir Kara-Murza, the dissident writer and WaPo opinions contributor who has been charged in Russia with spreading "false" info... (Axios)
 -- "The war in Ukraine has unleashed a new word." Timothy Snyder explains it here... (NYT)
SNEAK PEEK
The next cover of New York mag
Less than two weeks after the April 12 subway shooting in Brooklyn, New York mag reflects on the attack and citywide concerns about safety on the subway with a cover story titled "Who's Afraid of the Subway?" The mag's summary of Reeves Wiedeman's story: "Depending on who you ask or what you read, disorder on the subway is either common or rare; worrisome or simply a nuisance; and rising criminality is either a symptom of scant police presence, or of capitalist dysfunction only exacerbated by the pandemic." The issue also includes three meditations on the train, by Ryu Spaeth, Collier Meyerson and Mark Jacobson. Here's the cover...
"Unusual mix" of factors caused CNN+ to fold
Sunday's "Reliable Sources" opened with a frank assessment of what went wrong for CNN+. Later in the day, CNBC's Alex Sherman came out with a point-by-point story about the corporate clash. "What led to CNN+'s launch on March 29 and its rapid demise," he wrote, "is an unusual mix of corporate deal-making, leadership disagreement, unexpected resignations and legal restrictions." To be honest, there was quite a bit in his story that I didn't know.
The NYT also ran a story on Page One of Sunday's paper with new details about the tick-tock. As the trio of reporters concluded, "CNN must now emerge from one of the most chaotic periods in its history..."
FOR THE RECORD, PART THREE
 -- Ken Meyer's recap: "Congressional Republicans squirm when confronted on Sunday shows about Kevin McCarthy getting caught lying..." (Mediaite)
 -- The "Reliable" panel was skeptical that the McCarthy tapes will sway anyone or anything. "GOP voters are frankly not even seeing the story because the main source of information for them is Fox and Fox is really barely covering it," Oliver Darcy said... (CNN)
 -- Mark Follman's message about denying mass shooters the attention they seek: "Don't share the DC shooter's video of him opening fire on a school..." (Mother Jones)
 -- On Monday's Page One of the (Jeff Bezos-owned) WaPo: "Big Tech leans on old methods to bust unions." The lead example is about Amazon... (WaPo)
 -- Margaret Sullivan says she hopes incoming NYT editor Joe Kahn and his team "will look searchingly at today's political situation and adjust accordingly..." (WaPo)
 -- Correction: On Friday I linked to a John Harris column about Kahn but misstated the author. My apologies! 
Rufo continues to share his playbook
The lead of Trip Gabriel's NYT story: "Christopher Rufo appears on Fox News so often that he converted a room in his Pacific Northwest house to a television studio."
Rufo is the conservative activist who "helped make critical race theory a conservative rallying cry," Gabriel writes. "Now he sees LGBTQ issues as an even more potent line of attack." And he's totally transparent about his tactics and goals, even when talking to The Times...
 >> Related: "Republicans build momentum as they drive anti-LGBTQ legislation nationwide," by CNN's Sara Murray, and "Some Republicans fear party overreach on LGBT measures," by WaPo's Annie Linskey and Casey Parks...
 >> Sign of the screwed-up times? "California man charged after allegedly threatening Merriam-Webster over gender definitions..."
 >> Brian Lowry flagged this: "NYT columnist Jamelle Bouie compared the current campaigns against Critical Race Theory and LGBTQ educators/education to the Red Scare in its tone and especially its underlying strategy, which is to gin up panic to pursue political objectives..."
Disney remains silent
On Sunday's "Reliable," Oliver Darcy pointed out that Disney has remained mum about the recent anti-Disney moves by Florida Gov. Ron DeSantis and the state's GOP. Disney is trying to be "the brand for everyone," not alienate anyone, he said, but DeSantis is "winning" with the GOP base by challenging the media giant...
 >> "That silence," Florida Today's Dave Berman writes, "leaves much unknown about how Disney will respond, and what its next steps will be..."
FOR THE RECORD, PART FOUR
 -- "Jim Hartz, the low-key, folksy newsman who hosted the 'Today' show with Barbara Walters in the mid-1970s, less than halfway through his three-decade television career, died on April 17." He was 82. (NYT)
 -- Houston is getting "an ambitious $20 million nonprofit news startup — details to follow." Rick Edmonds says the reaction "from within Houston's existing media ecosystem ranges from skeptical to icy..." (Poynter)
 -- "Some MLB broadcasters still aren't back on the road. Viewers notice," Ben Strauss writes... (WaPo)
Jonathan Haidt's message, received
My inbox is filled with emails from viewers raving about Jonathan Haidt's comments on Sunday's "Reliable Sources." He elaborated on his article in The Atlantic titled "Why the past 10 years of American life have been uniquely stupid." He described how social media has empowered the angry fringes and exhausted the rest. "The middle 80% of the country is totally exhausted," he said... "Our democracy has to be run by the middle 80%, not the far right, far left." Here's the article and here's the CNN segment...
After a shocking end to season two almost three years ago, "Barry" reloads without missing a beat, as the writers fearlessly race through plot lines. It returns to HBO paired with an odd British horror-comedy titled "The Baby," in which a woman suddenly inherits an infant and discovers they really can ruin one's life, especially if they might be inherently evil. Read on...
FOR THE RECORD, PART FIVE
 -- "Billie Eilish surprised Coachella Weekend 2 attendees with Hayley Williams on Saturday night for a rare performance of Paramore's 2007 hit 'Misery Business...'" (Variety)
 -- Eve Peyser says the vibe at Coachella was "unchecked optimism," "total joy," "a pronounced shift toward vibrant positivity..." (NYT)
 -- A new virtual reality series, "Alex Honnold: The Soloist VR," accessible through Meta headsets, shows Honnold "shimmy up rock faces using just his hands and feet," Ben Church writes... (CNN)
 -- A great read by Stuart Miller: "Nicolas Cage has seen your memes. He wants you to see his work." (WaPo)
Magic for kids, not 'Beasts'
I took the one-two finish at this week's box office by DreamWorks' animated "The Bad Guys" and the "Sonic the Hedgehog" sequel as good news for kids' movies, and perhaps especially Disney's upcoming "Toy Story" offshoot "Lightyear." The verdict was less encouraging for the latest "Fantastic Beasts" sequel, which fell by two-thirds from its disappointing opening weekend, although as Deadline reported, the picture for J.K. Rowling's prequels is rosier on the international stage.
 >> The best news for this week's titles? No fresh competition this weekend, awaiting the May 6 arrival of Marvel's "Dr. Strange" sequel...
LAST BUT NOT LEAST...
Pet of the day!
Em writes: "Please have a giggle at my silly pirate princess Miss Rose. I know it's not much but I hope my goofy kitty cat can offer a little smile during these times..."
Thank you for reading! Email your feedback anytime. We'll be back tomorrow...
You are receiving this message because you subscribed to CNN's Reliable Sources newsletter.
® © 2022 Cable News Network, Inc.
A WarnerMedia Company. All Rights Reserved.
Our mailing address is:
Cable News Network, Inc.
Attention: Privacy Policy Coordinator
One CNN Center, 13 North
Atlanta, GA 30303