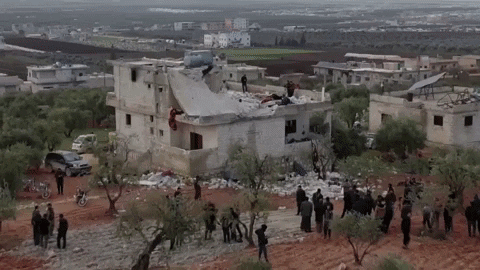 Drone video shot by Mohamed Al-Daher in Āţimah, Syria shows damage to a building hit in a counter-terrorism mission conducted by US forces.  

Journalists who don't immediately buy everything a government tells them at face value aren't necessarily giving solace to the enemy. But two Biden administration officials seemed to suggest exactly that Thursday when confronted with questions about two major foreign policy stories.

First, White House press secretary Jen Psaki objected to questions about the authenticity of the US version of a raid in Syria that killed the head of ISIS, Abu Ibrahim al-Hashimi al-Qurayshi. President Joe Biden said that the terrorist group's leader blew himself up and killed civilians in the process. That might well be the case — but a journalist asked the government to prove it amid a discrepancy over the civilian death toll.

Psaki wondered why reporters were "skeptical of the US military's assessment when they went and took out … the leader of ISIS? That they are not providing accurate information — and ISIS is providing accurate information?" Information that contradicted the US claim that four civilians and five combatants died in the attack didn't come from ISIS but from the White Helmets, a Syrian civil defense group, that said at least 13 people died including six children and four women.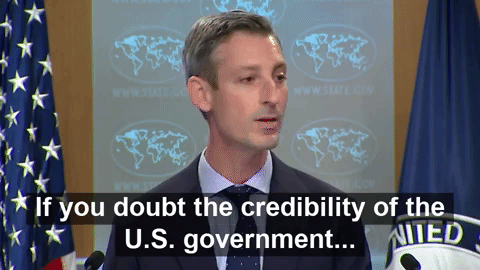 In another briefing, State Department spokesman Ned Price objected to reporters asking for evidence to back up a charge that Russia planned a false flag event to fabricate a pretext to invade Ukraine. It was the latest shot in the West's propaganda war with Moscow over the standoff, apparently designed to get in Russian President Vladimir Putin's head and to expose his intentions.
But Price dismissed requests for more evidence on the alleged operation. "If you doubt the credibility of the US government, of the British government, of other governments and want to, you know, find solace in information that the Russians are putting out, that is, that is for you to do," Price said.

This is not to offer any comfort or credibility to America's enemies. But it shouldn't be a surprise that reporters are doing their jobs. There's a long list of occasions when the US government has lied to Americans — about the Vietnam and Iraq wars, for instance. And the Biden administration ceded the benefit of the doubt with flagrantly misleading assessments about the situation in Afghanistan during the chaotic US withdrawal that left many civilians who helped the US war effort behind to face their fates at the hands of the Taliban.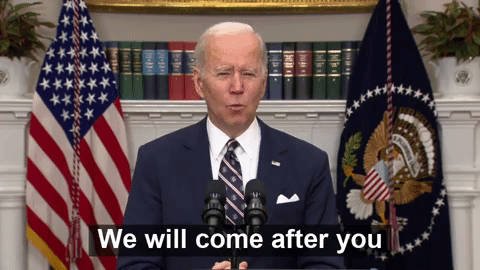 President Joe Biden warned terrorists everywhere they are not safe after the US again eliminated an ISIS leader in Syria, in an appearance at the White House that seemed designed as much for a domestic audience as America's enemies abroad.
"Last night's operation took a major terrorist leader off the battlefield and it sent a strong message to terrorists around the world — we will come after you and find you," Biden said.
The US leader was in sore need of a foreign policy victory, with questions being raised about his leadership at home and abroad. But any political victory lap is likely to be fleeting, with Biden facing headwinds over inflation and the seemingly endless endgame of the pandemic.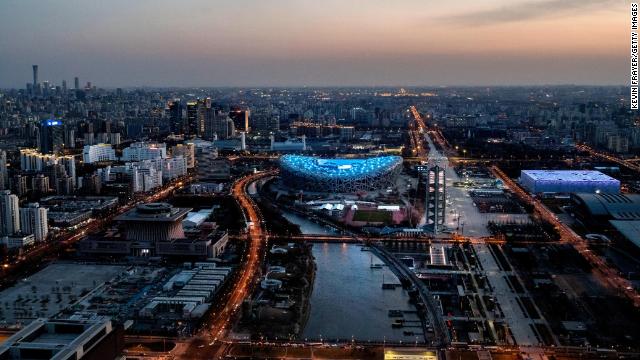 The National Stadium, also known as the Bird's Nest, and the Ice Cube is seen from the top level of the Olympic Tower in the Olympic Green on December 11, 2021, in Beijing.
 View in browser  |  All CNN Newsletters
Want to easily manage your newsletter subscriptions?
Copyright ©  2022 Cable News Network, Inc. A WarnerMedia Company, All rights reserved.
Our mailing address is:
Cable News Network, Inc. A WarnerMedia Company
1 CNN Center NW
Atlanta, GA 30303-2762
Want to change how you receive these emails?
You can unsubscribe from this list.