A pill to treat Covid-19

Booster rollout begins

How Covid-19 vaccines for children are different from vaccines for adults

CDC studies find masks in schools prevent Covid-19 outbreaks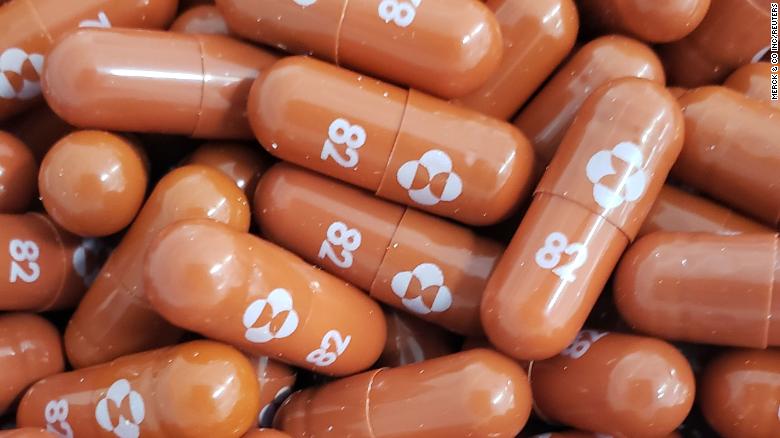 Antivirals are essential treatments for treating viral infections such as hepatitis C and HIV. One of the best known is Tamiflu; the widely prescribed pill can shorten the duration of influenza and reduce the risk of hospitalization, if someone takes it early in the course of infection.
Scientists are working toward a similar treatment for Covid-19, reports Kaiser Health News' JoNel Alecia.
Different medications work to fight viruses in different ways. Antivirals can be engineered to boost the immune system to fight infection, block receptors so viruses can't enter healthy cells, or lower the amount of active virus in the body.
One antiviral known as remdesivir has already been approved by the US Food and Drug Administration to treat Covid-19. But use of it is limited because it has to be administered by IV and wasn't intended for early, widespread use.
Currently three promising Covid antivirals -- all pills -- are being tested in clinical trials, with results expected as soon as late fall or winter.
The top contender is a medication from Merck and Ridgeback Biotherapeutics called molnupiravir. Pfizer is developing another potential treatment, and still another is in the works from Roche and Atea Pharmaceuticals.
All three work by interfering with the virus' ability to replicate in human cells. In the case of molnupiravir, the enzyme that copies the viral genetic material is forced to make so many mistakes that the virus can't reproduce. That, in turn, reduces the patient's viral load, shortening infection time and potentially preventing the intense immune reaction that can follow and lead to severe disease.
Following days of lengthy debate among vaccine experts, booster shots of the Pfizer/BioNTech Covid-19 vaccine can now be officially administered to some adults in the United States.
As of early Friday morning, those eligible for a third shot include: older adults, long-term care facility residents, some people with underlying health conditions, and people ages 18 to 64 who are at increased risk of Covid-19 because of their workplaces or institutional settings. This can include health care workers, caregivers for frail or immunocompromised people, people in homeless shelters and people in correctional facilities.
The CDC's independent advisers had voted against additional shots for younger people at increased exposure risk, but US Centers for Disease Control and Prevention Director Dr. Rochelle Walensky aligned her recommendation with the FDA. Earlier in the week, the FDA authorized the booster dose for people 65 and older, people at high risk of severe disease, as well as people whose jobs put them at risk of infection.
"I believe we can best serve the nation's public health needs by providing booster doses for the elderly, those in long-term care facilities, people with underlying medical conditions, and for adults at high risk of disease from occupational and institutional exposures to COVID-19," Walensky said in a statement. She added, "We will address, with the same sense of urgency, recommendations for the Moderna and J&J vaccines as soon as those data are available."
Moderna has asked the FDA to authorize booster shots of its vaccine, but so far, the agency has only considered Pfizer's bid. Johnson & Johnson released partial data last week that it said showed a booster dose greatly raised immunity, but the company has not yet submitted that data to regulators.
How Covid-19 vaccines for children are different from vaccines for adults
Last week, vaccine maker Pfizer said tests showed its Covid-19 vaccine works well in children ages 5 to 11. The vaccines these younger kids could get would be the same as the shots teens and adults have received, but the dose will almost certainly be different.


Children have different immune systems from adults. Knowing this, Pfizer tested varying doses in its trials of children 5 to 11. Kids, it turns out, have a strong immune response even to lower doses. So children under 12 will likely be getting a 10-microgram dose of vaccine, compared with a 30-microgram dose for adults.
In fact, most adults could get by with lower doses, too, says Dr. Robert Frenck, director of the Vaccine Research Center at Cincinnati Children's Hospital.
"We found in 18-55-year-olds, a 10-microgram dose gives a very good immune response," Frenck said. "But the 65 and above, they did not respond as well to the lower doses, and so that's why we chose that 30-microgram dose, across the adult age range from 18 to above."
Frenck said there wasn't any time -- or any reason -- to finesse the dosing last year. "During a pandemic, we wanted to get a vaccine out quickly," he added.
Frenck said so far, the Pfizer vaccine appears very safe in younger children. "What we found is that the side effects in the children really mirrored exactly what we saw in adults," he said.
"So the most common thing is pain at the injection site. Also having headache, and maybe fatigue. Fevers and chills were unusual -- only around 10-11% of the children having those. Similar to the adults, or identical to the adults, is that side effects lasted a day or two and then people were back to normal," Frenck added.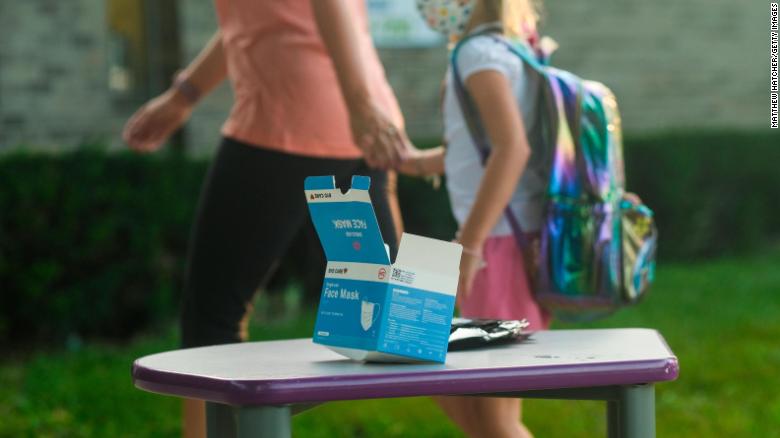 CDC studies find masks in schools help prevent Covid-19 spread
Two studies released last week by the CDC found outbreaks were far more likely in schools that didn't require students or staff to wear masks. The agency currently recommends universal indoor masking for everyone on a school campus.
One study in two large Arizona counties showed schools with no masking requirement were about 3.5 times more likely to have a Covid-19 outbreak than schools that had a universal masking requirement.
A second study showed counties across the US where schools required masks also had less transmission of the virus among children in the community in general.
The study found that case rates among children increased more in counties where schools did not have mask requirements than they did in counties where schools mandated universal masking.
Counties without school mask requirements added an average of about 35 new pediatric cases per 100,000 children each day over that two-week span, compared to a growth of about 16 new pediatric cases per 100,000 children each day in counties with school mask requirements.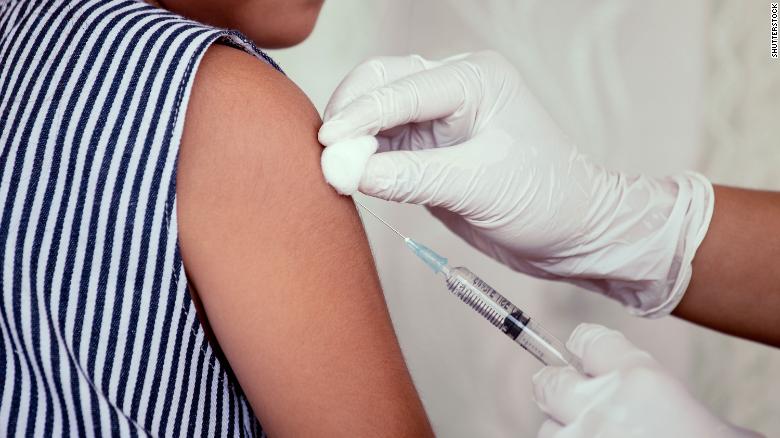 While much of the talk surrounding vaccines has been focused on Covid-19, your flu shot will be just as important this year.
"I think many of us are concerned about the fact we didn't see much flu last year. Are we going to see convergence of a pandemic plus flu season at the same time, when we're already seeing a crunch in our health care facilities?" Dr. Robert Hopkins, chief of general internal medicine at the University of Arkansas for Medical Sciences and chair of the National Vaccine Advisory Committee, told CNN.
The American College of Emergency Physicians issued a statement last week noting there are "early signs" the coming flu season could be severe, and recommending everyone eligible get vaccinated against Covid-19 and flu.
A model based on previous flu seasons projects there could be 102,000 additional hospitalizations this upcoming season due to flu illnesses, which corresponds to a 20% increase compared with the average number of hospitalizations in past flu seasons.
"It's another reason why flu and COVID-19 vaccinations are so important. Although instances have been rare, you can contract COVID-19 and the flu simultaneously, which could result in a much worse condition. On the health care side, having both viruses circulating makes diagnosis difficult. If you contract the flu, you will have to quarantine and be tested to rule out COVID-19," Dr. David Cennimo, an infectious disease specialist at Rutgers New Jersey Medical School, said in a statement.
He added: "This highlights the importance of children under 12, who cannot yet receive the COVID-19 vaccine, receiving the flu vaccine. Vaccinated children are less at risk for the flu, whose symptoms can be confused with COVID-19 and cause possibly unnecessary school quarantines while awaiting a proper diagnosis."
Pediatricians are recommending that kids and adults get their flu shots by Halloween.
To maximize the number of people getting vaccinated, clinics offering both flu shots and Covid-19 vaccines are popping up. Both the CDC and the American Academy of Pediatrics say people can receive their flu shots simultaneously with a Covid-19 vaccine.
"What you should do is get it as soon as you can and in the most expeditious manner," Dr. Anthony Fauci, director of the National Institute of Allergy and Infectious Diseases, told CNN's Wolf Blitzer. "If that means going in and getting the flu shot in one arm, the Covid shot in the other, that's perfectly fine."
So if you haven't gotten them yet, get your shots as soon as you can. You can protect yourself and those you love as well as our health care system at the same time.
CNN Chief Medical Correspondent Dr. Sanjay Gupta talks with Joan Jett and anger expert Brad Bushman about
why we experience anger in the first place
and how we can make our anger work
for 
us instead of against us.
CNN Health's The Results Are In with Dr. Sanjay Gupta shows up in your
inbox every Tuesday.

Want to easily manage your newsletter subscriptions? Create your account.
Like what you see? Don't like what you see? Let us know.


Did a friend forward you this newsletter? Sign yourself up!
All CNN Newsletters  |  Manage Profile
Copyright © 2021 Cable News Network, Inc. A WarnerMedia Company,
All rights reserved.
Our mailing address is: 
Cable News Network, Inc.
1 CNN Center Atlanta, GA 30303