CDC updates mask guidance for fully vaccinated people

Americans who refuse vaccinations are endangering millions of immunocompromised people

When will we have an FDA-approved vaccine?

Schizophrenia linked to marijuana use disorder is on the rise, study finds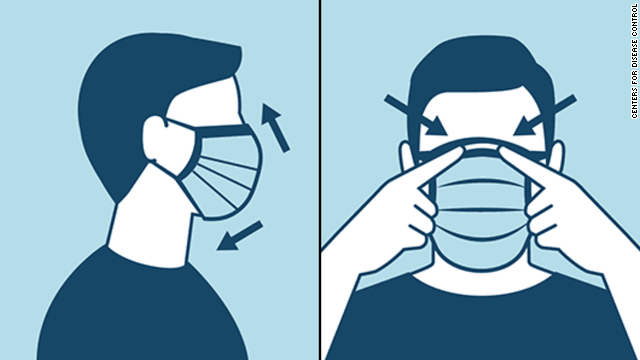 CDC updates mask guidance for fully vaccinated people
To prevent further spread of the Delta coronavirus variant, the US Centers for Disease Control and Prevention updated its mask guidance on Tuesday to recommend that fully vaccinated people wear masks indoors when in areas with "substantial" or "high" transmission of Covid-19, which right now includes nearly two-thirds of all US counties.
"In recent days I have seen new scientific data from recent outbreak investigations showing that the Delta variant behaves uniquely differently from past strains of the virus that cause Covid-19," CDC Director Dr. Rochelle Walensky told a media briefing on Tuesday.
"This new science is worrisome and unfortunately warrants an update to our recommendations," she said. "This is not a decision that we or CDC has made lightly."
New unpublished data -- showing that vaccinated people infected with the Delta variant can have as much virus in their nose as people who are unvaccinated -- is the primary driver for the CDC's latest mask guidance change, a source involved with the decision process told CNN. Overall, vaccinated people still play a small role in transmission, and breakthrough infections remain rare.
The new guidance also recommends fully vaccinated people to test 3-5 days after a possible or known exposure, and to continue to wear a mask when in indoor public settings for the next 14 days or until a negative test result.
In addition, the new guidance also says that all people at a school, regardless of vaccination status -- so staff, teachers, students and visitors -- should all wear a mask.
It might not be the guidance that people were hoping to hear, but as I've said throughout this pandemic: We're in this together. Remember to be kind, mask up, and get vaccinated when you can.
Americans who refuse vaccinations are endangering millions of immunocompromised people
All Kimberly Cooley wants to do is hug her 6-year-old nephews -- but she can't because tens of millions of Americans are choosing not to get vaccinated against Covid-19.
Cooley received two doses of Pfizer's Covid-19 vaccine in February, but blood tests show the shots didn't give her antibodies against the virus.
That's because, like millions of Americans, Cooley takes medications to suppress her immune system -- after she had a liver transplant in 2018. A study by Johns Hopkins researchers published Monday found that vaccinated immunocompromised people like her are 485 times more likely to end up in the hospital or die from Covid-19 compared to the general population that is vaccinated.
Based on an estimate by the CDC, about 9 million Americans are immunocompromised, either because of diseases they have or medications they take.
It has been known for months that Covid-19 vaccines might not work well for this group. The hope was that vaccination rates overall would be so high so that the "herd" would protect them.
But it didn't work out that way, because about a third of eligible people in the US have not received even one dose of a Covid-19 vaccine.
A study published Monday in the journal Transplantation found fully vaccinated organ transplant recipients were 82 times more likely to get a breakthrough Covid-19 infection compared to the vaccinated general population, and 485 times more likely to be hospitalized or die from Covid-19.
"This is a stark reminder that there are many vulnerable people around us who have been unable to achieve the same levels of protection that the rest of us have been able to achieve, and as a result are at much higher risk of getting sick or dying from this terrible virus," said Dr. Dorry Segev, a transplant surgeon at Johns Hopkins Medicine and lead author of the study.
When will we have an FDA-approved vaccine?
More than 339 million doses of Covid-19 vaccine have been administered across the US, and while studies show that the three vaccines authorized for emergency use in the United States work and are safe, none has been formally approved by the US Food and Drug Administration.
By all accounts, the approval process for the vaccines is moving faster than it ever has before. However, the FDA has yet to disclose a timeline for when its work will be complete, and data is still being reviewed.
Last Wednesday, President Joe Biden told a CNN town hall that he expects Covid-19 vaccines could get full approval "quickly." Based on conversations he's had with experts, he expects a final nod soon.
"They're not promising me any specific date, but my expectation, talking to the group of scientists we put together ... plus others in the field, is that sometime, maybe in the beginning of the school year, at the end of August, beginning September, October, they'll get a final approval," Biden said.
The Covid-19 vaccines received authorization based on interim data that showed the vaccines were safe and effective for only about three months. For full approval, the FDA has at least six months of efficacy data to review.
And in addition to the data, the FDA also has to validate the process to make the vaccines. "Whether it's the computers that are being used or cleaning out the vats, or whatever it is, it's a lot of boxes to tick to ensure that there's consistency in each lot to the next," said Dr. Paul Offitt, an FDA adviser.
And while a vaccine for those 12 and older might be approved soon, more safety and efficacy data is needed for children ages 5-11. Multiple people familiar with the Pfizer and Moderna pediatric trials told The New York Times that the FDA has asked the two companies to enlist more trial participants so they can better detect rare side effects.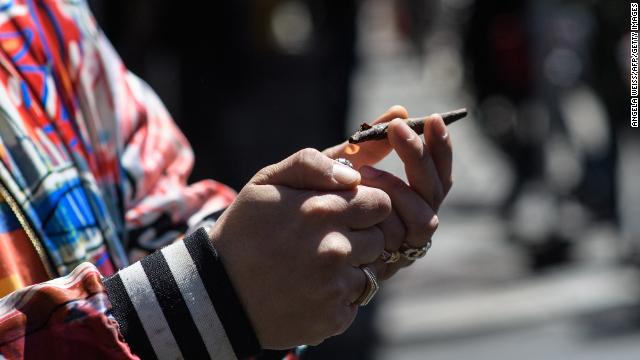 Schizophrenia linked to marijuana use disorder is on the rise, study finds
The proportion of schizophrenia cases linked with problematic use of marijuana has increased over the past 25 years, according to a new study from Denmark.
In 1995, 2% of schizophrenia diagnoses in the country were associated with cannabis use disorder. In 2000, it increased to about 4%. Since 2010, that figure has increased to 8%, the study found.
"I think it is highly important to use both our study and other studies to highlight and emphasize that cannabis use is not harmless," said Carsten Hjorthøj, an associate professor at the Copenhagen Research Center for Mental Health and an author of the study published in the medical journal JAMA Psychiatry.
The new study was based on data from Denmark's national health registry and included all people in Denmark born before December 31, 2000, who were 16 years or older at some point between January 1, 1972 and December 31, 2016.
Previous research has suggested that the risk of schizophrenia is heightened for people who use cannabis, and the association is particularly driven by heavy use of the drug. Many researchers hypothesize that cannabis use may be a "component cause," which interacts with other risk factors, to cause the condition.
While one study has suggested that schizophrenia is increasing in Denmark, in other countries the picture is uncertain, said Hjorthøj. In the US, the National Institute of Mental Health said it's hard to obtain accurate estimates of the prevalence of schizophrenia because diagnosis is complex and it overlaps with other disorders.
A morning breathing routine provides daily stress relief. These deep-breathing exercises from fitness expert Stephanie Mansour will get your blood flowing so you feel relaxed but alert.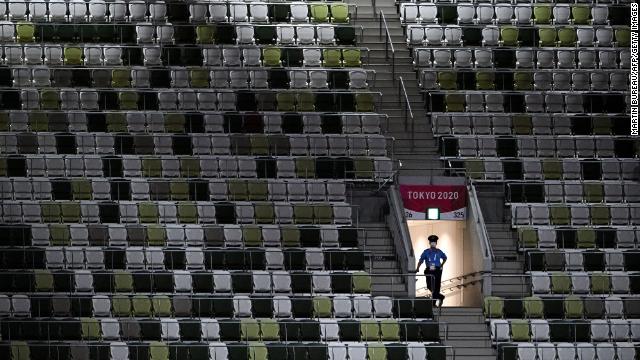 From the desk of Dr. Gupta
Even under the best of circumstances, planning to host the Olympic games is one of the most challenging logistical events on the planet. In the middle of an unfolding pandemic, it seems nearly impossible. And as more than 11,000 athletes come to Toyko from just over 200 countries, states and territories are expected to compete -- both the athletes and the city are on center stage. I just came back from reporting on an Olympic Games like no other.
Olympic and government officials have devised a pandemic playbook to make the games as safe as possible -- even if they are always under threat of being canceled outright. Part of the playbook includes sequestering the athletes as much as possible from the local population. That's why nearly all spectators, both local and from abroad, have been banned in Tokyo, and athletes' movements are mostly confined to the Olympic Village and the venues.
Aside from trying to maintain as much of a bubble between the Olympics and local residents, it's all about a focus on basic public health pillars of physical distancing, masking and hand hygiene. Participants aren't required to be vaccinated out of concern that it wasn't fair to countries to require athletes be vaccinated ahead of first responders and vulnerable populations.
There's also constant testing, along with careful tracking and tracing. Like me, athletes were tested twice, within 96 and 72 hours of departure, and upon arrival, then given antigen tests daily. If anyone tests positive, a PCR test is used to confirm the result and they are immediately isolated. Any "close contact" is subject to quarantine. So far at least 160 cases have been linked to the games, according to Tokyo 2020 organizers.
The IOC estimates more than 80% of residents of the Olympic Village will be vaccinated -- above the estimated threshold needed for herd immunity. Dr. Brian McCloskey, chair of the independent expert panel advising the IOC on Covid-19 countermeasures said it's a "bonus extra layer on top of the others, to give us even more reassurance."
And McCloskey and his team will constantly be on the lookout for a rise in cases, and cases connected between Olympic participants and those in the surrounding community as measures of how effective the measures are in keeping everyone safe.
And yet with all these measures, the major question looming is: Will these now-small number of positive cases show that the protocols outlined in the playbook are working, or will the numbers spike up, underscoring the feeling that holding the Olympics was ill-advised in the first place? Only time will tell. 
Like many other people, I also hope the Games will succeed. "May the message of hope resound from Tokyo around the world in every nation, every village, and every heart," said World Health Organization Director-General Tedros Adhanom Ghebreyesus.
It's a hope we all need to carry us through as we face the next wave of the pandemic -- the power of us to come together to overcome.
For the past year and a half, the pandemic has kept many older adults apart from their loved ones. But now that people are getting vaccinated, many older Americans are finally reuniting with their friends and family.
CNN Health's The Results Are In with Dr. Sanjay Gupta shows up in your
inbox every Tuesday.

Want to easily manage your newsletter subscriptions? Create your account.
Like what you see? Don't like what you see? Let us know.


Did a friend forward you this newsletter? Sign yourself up!
All CNN Newsletters  |  Manage Profile
Copyright © 2021 Cable News Network, Inc. A WarnerMedia Company,
All rights reserved.
Our mailing address is: 
Cable News Network, Inc.
1 CNN Center Atlanta, GA 30303