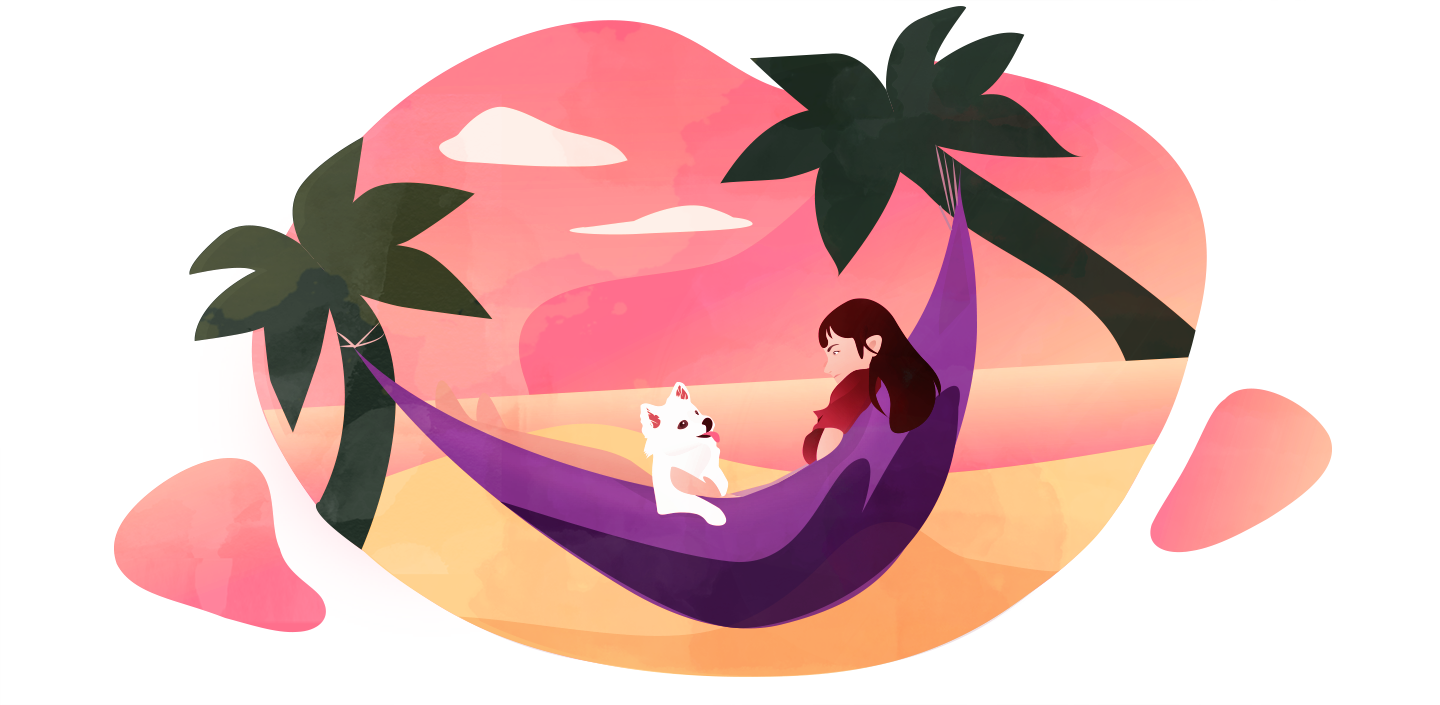 Heaven help us on those weekends when we have a million things to do, but end up doing nothing. Aren't we supposed to rest on the weekends? That's not the message we're getting from the dirty laundry and un-mowed grass. But life is short, the weather is nice, and if those chores have to wait for another day, so be it. 


If there's something you'd like to see here, shoot us an email. Know someone who could use a little Good Stuff? Send them a copy! We hope you love it as much as we do.
Our favorites this week
Get going with some of our most popular good news stories of the week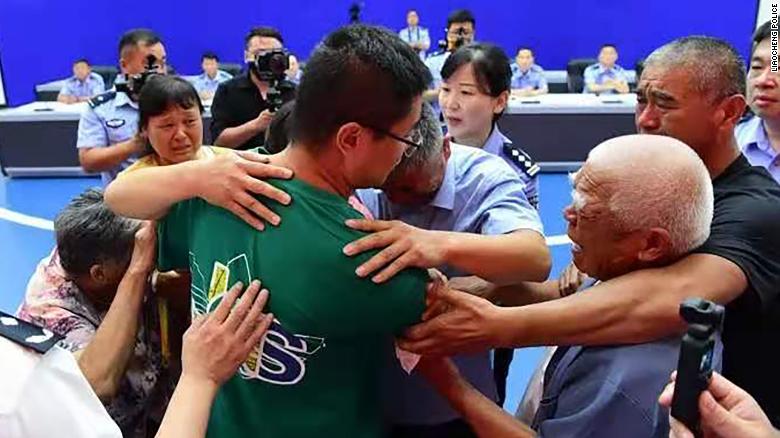 Finally found
Since the moment 2-year-old Guo Xinzhen was abducted in eastern China in 1997, his father, Guo Gangtang, never stopped looking for him. The man emptied his savings to embark on a search across China, riding motorbikes more than 300,000 miles through nearly all of the country's provinces. Guo's search gained international attention and helped track down more than 100 other abducted children and reunite them with their families. But sadly, not his own son. Then, earlier this year, thanks to new DNA technology, police hit upon a new lead and located the missing Guo Xinzhen. After more than two decades, father and son were reunited -- along with a throng of other tearful family members. "We found you," they can be heard saying in video of the reunion. "You've come back."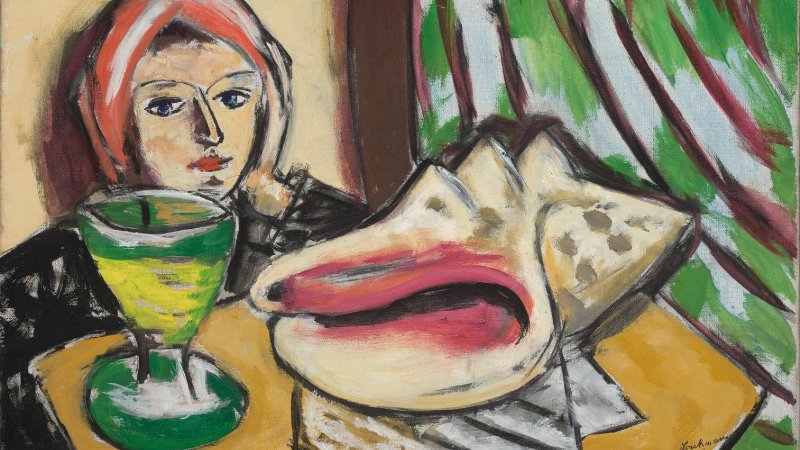 Art from the heart
I love this so much. The Baltimore Museum of Art is arranging an exhibition called "Guarding the Art," which will feature a selection of works chosen by unsung giants in the art community: Museum security officers. After all, they keep the art safe all day, right? "I was struck and moved by the extraordinarily personal, cogent arguments that each officer made for their selection," said art historian Stoke Sims. For instance, one officer chose a series of pre-Columbian sculptures because they made him feel connected to his Puerto Rican ancestry. Another officer with a classical music background chose a piece by German painter Max Beckmann that depicts the artist's second wife, a violinist. (It's pictured above. Beckmann's first wife, the officer noted, was an opera singer.) Whether it was a personal connection to the artwork or a more indescribable one, the 17 officers involved are changing ideas of what it means to "know" art.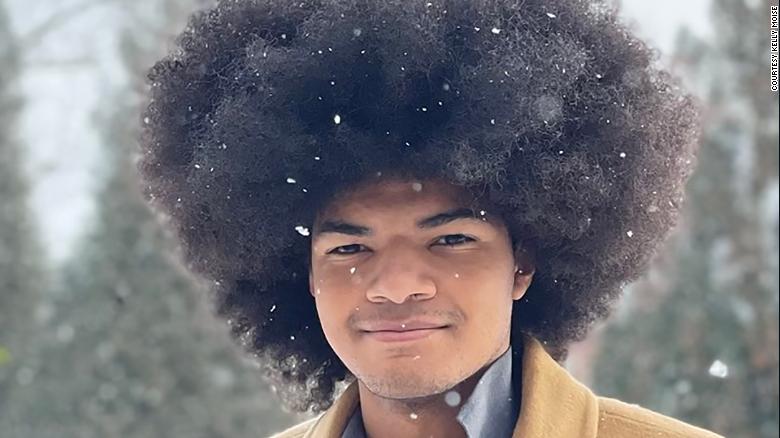 Off the top of his head
What a majestic mane! Kieran Moïse, 18, started growing his hair six years ago after losing a friend to cancer. He had seen people donate their hair to children who had lost theirs during medical treatment and wanted to do the same. By the time Moïse graduated high school this year, he had an impressive 19-inch Afro. But his childhood notion -- and his entry into the Air Force Academy -- meant it was time for the big chop. Moïse organized a live event at a local brewery in Huntsville, Alabama and an online fundraising campaign called "Kieran's Curls for Cancer," aiming to raise $1,000 per inch cut. 100 people attended the event,  and his locks were donated to Children With Hair Loss, a non-profit that makes free wigs for kids and young adults facing medically related hair loss. "If I can do this, everyone can do this," Moïse said. "There's nothing special about helping others, you just have to want to do it."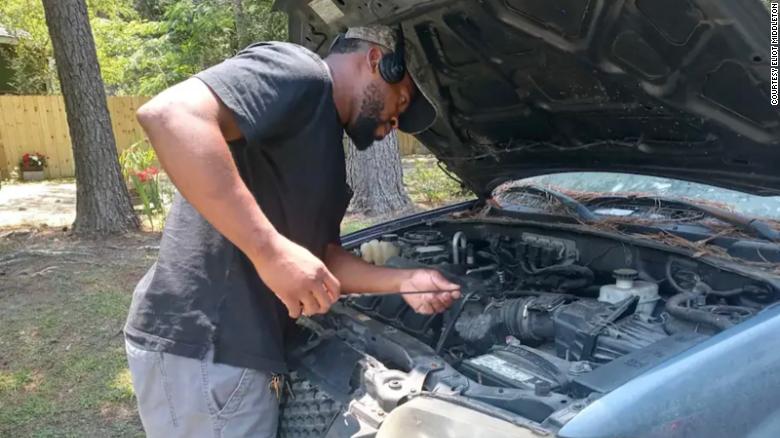 Have an old clunker lying around? Eliot Middleton will cut you a deal. The restaurant owner-slash-mechanic fixes up old cars and donates them to people in need throughout rural South Carolina. To get the vehicles, he trades people a plate of ribs from his restaurant, Middleton's Village BBQ. "You don't have a car, you don't have a career," Middleton says simply. "I want to help everybody looking to better themselves when transportation is what's holding them back." So far, he's collected 100 cars and surprised 33 people with a repaired ride. Middleton says he is committed to using his time and skills to help hard-working community members. It's also a way to help himself heal: He learned how to fix cars from his father, who passed away in 2020. Every car he fixes, every life he changes, is carrying on that beloved legacy.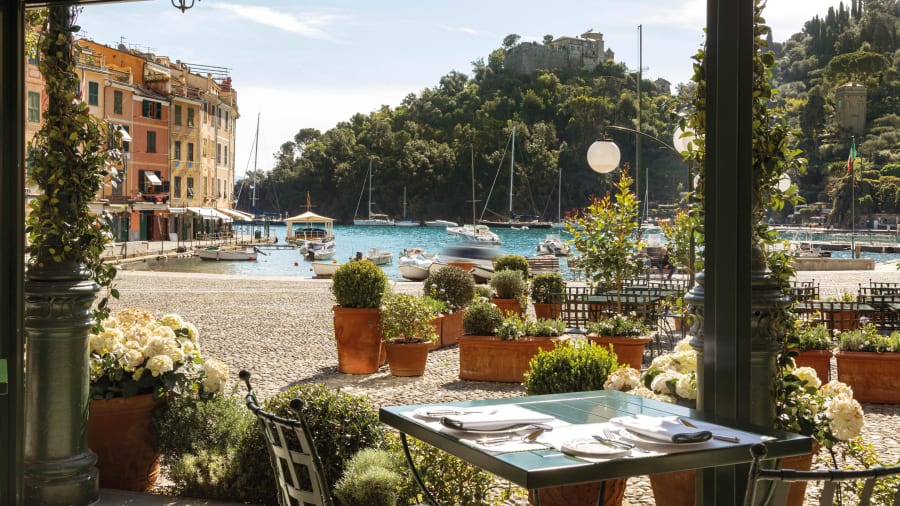 Stop everything, because we have found the perfect weekend brunch spot. Take a seat on this open-air terrace overlooking the gleaming yachts in Portofino harbor along the Italian riviera. You can't deny the romance of one of the world's most iconic vacation spots, dotted with colorful houses and ringed with bright blue water. Oh, and the seafood is obviously a dream. Here in Portofino, you can dine on fresh shrimp from Santa Margherita Ligure, just a short way up the coast. This delicious vista is one of CNN's Travels favorite al fresco dining spots in Europe.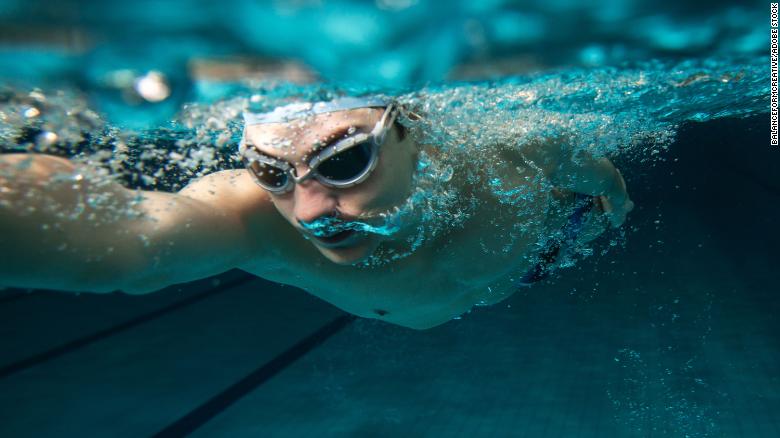 We all know that regular exercise -- however you can manage it -- can be a real mood-booster. But summer is the perfect time to remember how beneficial a nice dip in the pool can be. Here are some reasons that swimming, in particular, can be a great way to improve heart and lung function:
When we're completely horizontal, blood return increases from the venous system to the heart.

Maximum heart rates are slower during swimming compared to running, which increases the amount of time when the heart can relax and fill with blood. 

Swimming relies on controlled breathing, unlike other forms of aerobic exercise. Over time, this can lead to an increase in total lung capacity and improved overall lung functioning.
Rec of the week
Brought to you by CNN Underscored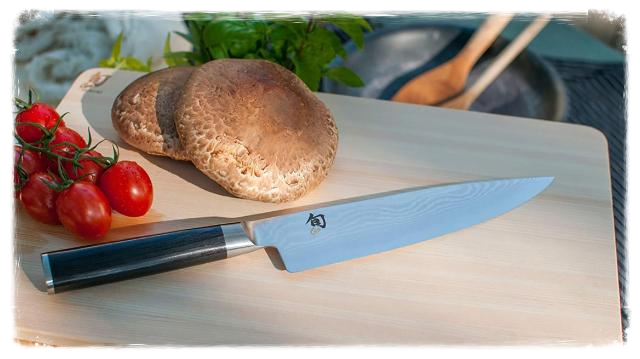 17 kitchen splurges that are worth it, according to experts
Whether you're looking to upgrade your kitchen or just treat yourself to something new to cook with, we talked to experts in the food industry to find the best splurge-worthy kitchen tools.
Shameless animal video
There's always time for cute animal videos. That time is now.
Ohh here she comes! Watch out boy, she'll chew you up! Ohh, here she comes! She's a seal on a mission to make a new friend! (Click here to view)

A newsletter for the good in life
All CNN Newsletters  |  Manage Your Profile
Copyright © 2021 Cable News Network, Inc. A WarnerMedia Company, All rights reserved.
Our mailing address is:
Cable News Network, Inc.
1 CNN Center
Atlanta, GA 30303