How long will coronavirus vaccines protect people?

J&J says Covid-19 vaccine still on track despite manufacturing snafu

What to know about the risk of blood clots and the AstraZeneca vaccine

Fully vaccinated people can travel at low risk to themselves, CDC says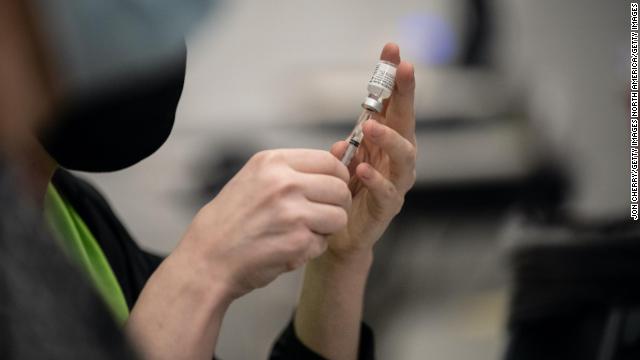 How long will coronavirus vaccines protect people?
Doctors are worried that coronavirus may end up being like influenza, which requires a new vaccine every year both because the circulating strains mutate fast, and because immunity from the vaccine wears off quickly.
Although initial evidence suggests immunity from vaccination against coronavirus provides long-lasting protection, vaccine makers have begun making and testing versions of their vaccines that protect against worrying variants of the virus. That includes the B.1.351 variant first seen in South Africa, which carries a mutation that, in lab experiments, appears to allow it to partially evade the human immune response.
Protection from Pfizer's two-dose vaccine remains above 91% even at six months, according to the company. It released the details in a statement, not a formal scientific publication, and the data covers only a few thousand people. But if it holds up, that's an indication that both the Pfizer and Moderna vaccines elicit a long-lasting immune response, experts say.
"I would not be surprised if we learned a year from now that these vaccines are still producing a strong immune response," said Scott Hensley, an immunologist and vaccine expert at the University of Pennsylvania.
Hensley also said, "I would not be surprised if this is a vaccine that we only get once." That would make the vaccine more akin to vaccines against measles than flu vaccines. Vaccination against measles protects against infection for life in 96% of people.
J&J says Covid-19 vaccine still on track despite manufacturing snafu
Johnson & Johnson said last week it still expects to meet its commitments for the promised delivery of an additional 24 million doses of its Covid-19 vaccine in April, even after a quality problem at one of the company's contract manufacturers resulting in the contamination of 15 million potential doses.
The Emergent BioSolutions plant in Baltimore was making coronavirus vaccines under contract to both Johnson & Johnson and AstraZeneca. Last month, a batch of Johnson & Johnson "drug product" failed quality control and was taken out of production, both J&J and Emergent have said.
In a statement emailed to CNN, Emergent said its quality control systems caught the batch that "did not meet specifications and our rigorous quality standards" before it got any further. The company said it isolated the material and will dispose of it.
The federal government has directed Johnson & Johnson to fully take over its vaccine production at the plant, an administration official told CNN Saturday. The US Department of Health and Human Services directed that the AstraZeneca vaccine will now be produced at another plant, although the official did not specify where.
Here's what to know about the risk of blood clots and the AstraZeneca vaccine
The UK's medicines regulator has said that at least 30 people in the United Kingdom have experienced rare types of blood clots after receiving the Oxford-AstraZeneca vaccine, but warned it was too early to know whether the shot itself triggered the clots.
The Medicines and Healthcare products Regulatory Agency has advised the UK continue administering the vaccine in all groups, arguing that such clotting incidents are very rare and that the benefits still greatly outweigh the risks, echoing similar assessments by the European Medicines Agency and the World Health Organization.
Looking at the benefits, since the UK started vaccinating people on December 7 up until March 21, there have been 30 cases of rare blood clots -- four of which were fatal. In that same time period, more than 2.5 million people caught Covid-19, and 63,082 people in the country died from the virus, government data show.
"It is vital that the vaccination rollout is not delayed," said David Spiegelhalter, chair of the Winton Centre for Risk and Evidence Communication at the University of Cambridge.
As far as risks go, looking into the incidence of blood clots is important. Blood clots in general are so common that it is expected that a certain number of people will get them for various reasons at any given day of any given week. If someone has had a vaccine and then develops a blood clot, it doesn't necessarily mean the shot caused the clot.
To get a clearer picture, scientists are looking more specifically at the types of clots being reported. CVST is rare to begin with, and normally, working out whether the incidence of a blood clot event has risen isn't difficult. In this case, however, it's a little murky, partly because the rate of CVST in the population isn't clear in the first place.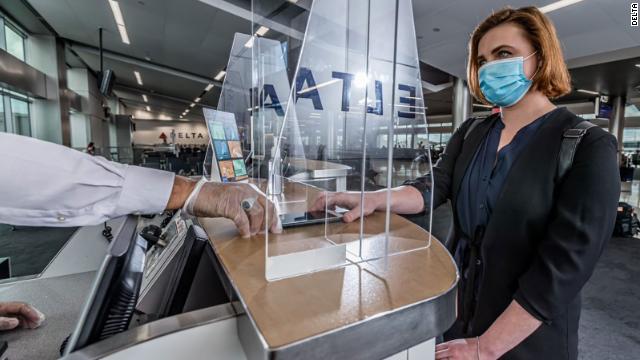 CDC: Fully vaccinated people can travel at low risk to themselves
The US Centers for Disease Control and Prevention last week released a highly anticipated update to travel guidance for people who are fully vaccinated against Covid-19, eliminating some testing and quarantine recommendations.
Fully vaccinated people can travel at low risk to themselves, CDC Director Dr. Rochelle Walensky said Friday, but travel still isn't recommended at this time because of rising numbers of coronavirus cases.
The agency said that as long as coronavirus precautions are taken, including mask wearing, fully vaccinated people can travel within the United States without getting tested for Covid-19 before or self-quarantining after.
For international travel, fully vaccinated people don't need a Covid-19 test prior to travel -- unless it is required by the destination -- and do not need to self-quarantine after returning to the United States. They should still have a negative Covid-19 test before boarding a flight to the US, and a follow up test three to five days after their return, the CDC noted.
"We haven't changed our guidance for nonessential travel at all. We are not recommending travel at this time, especially for unvaccinated people," Walensky said during a White House briefing, emphasizing that the update is meant for those who are vaccinated -- only about 24% of the adult population.
"I still continue to worry that with 80% of the population unvaccinated that we still have a lot of work to do to control this pandemic," Walensky said.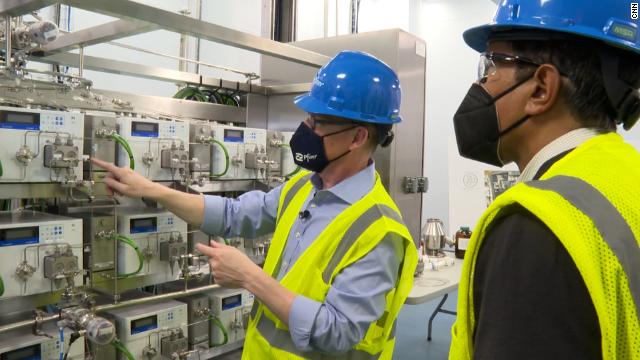 From the desk of Dr. Gupta
For almost a year, Americans looked to scientists hoping they would achieve what would be considered their moonshot -- creating a vaccine for Covid-19.
Once those first doses rolled out at last December, you could feel this collective sigh of relief around the country and what we have been able to achieve since then has been no less astounding.
The US is currently vaccinating its population at a pace five times faster than the global average -- and that means millions and millions of vaccine doses have been manufactured and will need to continue to roll off the line.
A few weeks ago, I got an exclusive look at Pfizer's manufacturing plant in Kalamazoo, Michigan, and it was truly a lesson of failure not being an option. They have managed to scale up their operations using novel solutions both big and small.
Don't have a large enough supply of dry ice? Make it yourself.
Don't know how to produce a brand new type of vaccine to scale? Collaborate with your colleagues around the world until you find an answer.
As impressive as creating a vaccine is, the continuous innovation in manufacturing that has occurred to get us to a point where we are on the cusp of regaining some sense of normalcy should also be applauded.
When you are able to get a vaccine or if you're trying to encourage loved ones to get vaccinated, take a moment to think of how remarkable it is that we have Covid-19 vaccines available by the millions.
So let's all continue doing our due diligence and keep each other safe. It's the best way to show how much we appreciate the work that has gone into every dose.
CNN Health's The Results Are In with Dr. Sanjay Gupta shows up in your
inbox every Tuesday.

Want to easily manage your newsletter subscriptions? Create your account.
Like what you see? Don't like what you see? Let us know.


Did a friend forward you this newsletter? Sign yourself up!
All CNN Newsletters  |  Manage Profile
Copyright © 2021 Cable News Network, Inc. A WarnerMedia Company,
All rights reserved.
Our mailing address is: 
Cable News Network, Inc.
1 CNN Center Atlanta, GA 30303