1 in 1,000 Americans have died from Covid-19

UK variant sparks vaccine concerns

Novavax begins Phase 3 coronavirus vaccine trial in US

2020 US vaccine promises could fall short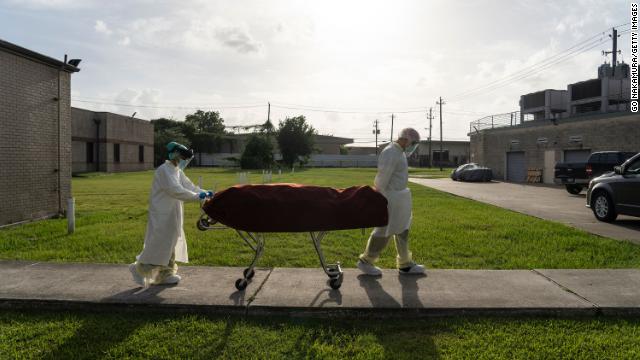 1 in 1,000 Americans have died from Covid-19
December has been the nation's deadliest month since the beginning of the Covid-19 pandemic -- with more than 65,000 Americans lost to the virus so far this month.
In comparison, the entire month of November saw about 37,000 deaths. In total, the death toll in the US has now surpassed 330,000, meaning that 1 in 1,000 Americans have died from Covid-19.
The death toll comes on the heels of several brutal months, with Covid-19 ravaging communities from coast to coast, crippling hospital systems and prompting new widespread restrictions.
One hospital in Southern California is facing the possibility of rationing a limited number of ICU beds and treatment equipment due to the surge in cases, meaning health care providers may have to make decisions as to who gets treatment and who does not, infectious disease specialist Dr. Kimberly Shriner told CNN on Sunday.
And with waves of holiday travel, health experts predict cases will only grow. More than 1.2 million people were screened at airports on Sunday, according to the TSA. More than 616,000 were screened on Christmas Day alone, and hundreds of thousands more traveled in the days leading up to the holiday.
Dr. Anthony Fauci described the potential impacts of the holiday season as a "surge upon a surge."
"If you look at the slope, the incline of cases that we've experienced as we've gone into the late fall and soon to be early winter, it is really quite troubling," Fauci said.
"As we get into the next few weeks," he added, "it might actually get worse."
UK variant sparks vaccine concerns
Michael Worobey, a biologist at the University of Arizona, has seen more than 100,000 different strains of the virus that causes Covid-19. But when he saw the new variant from the UK, he noticed something different.
"This is the first variant I've seen during the whole pandemic where I took a step back and said, 'Whoa,' " he remembers.
Health officials have downplayed the possibility that the coronavirus vaccines won't work against the UK strain, but Worobey and other scientists think it's a possibility -- and it's just a possibility -- that this new variant might, to a small extent, outsmart the vaccines.
"This is the first variant I've seen where I think there is this burning question," Worobey said.
Trevor Bedford, an associate professor in the vaccine and infectious disease division of the Fred Hutchinson Cancer Research Center, is also keeping a close eye on the UK variant.
Large clinical trials have shown that the vaccines by Pfizer/BioNTech and Moderna are about 95% effective against the novel coronavirus. Those trials, however, were done before the UK variant started its explosive growth.
Bedford said he doesn't believe the vaccine will be useless against the new UK strain, but that it might lower its effectiveness somewhat.
"It might decrease vaccine efficacy from 95% to something like 80% or 85%," he said. "It would be a modest effect, not a dramatic effect."
Health officials have said there's no reason to think the vaccine won't work against the new variant.
"[There is] no evidence to suggest, nor reason to believe, that it would evade our vaccines that we have right now," US Assistant Secretary for Health Adm. Brett Giroir said last week.
Novavax begins Phase 3 coronavirus vaccine trials in US
Novavax on Monday announced the start of its Phase 3 trial of its Covid-19 vaccine in the United States and Mexico. It is the fifth company to launch a large-scale trial of a coronavirus vaccine in the United States.
The trial for the vaccine candidate, known as NVX-CoV2373, will evaluate safety, efficacy and immune response in up to 30,000 people ages 18 and older. It builds on Phase 1/2 studies that demonstrated that the vaccine provoked an immune response and appeared to be safe.
The trial is examining whether the vaccine prevents Covid-19 symptoms, as well as moderate or severe Covid-19 symptoms. All participants will be followed for 24 months following their second injection.
Novavax says it aims for at least 25% of the study population to be age 65 or older, at least 15% to be Black, at least 10% to 20% Latinx and 1%-2% American Indian.
"With the COVID-19 pandemic raging around the globe, this trial is a critical step in building the global portfolio of safe and effective vaccines to protect the world's population," Stanley Erck, president and chief executive officer of Novavax, said in a news release.
Two vaccines, from Pfizer/BioNTech and Moderna, have received emergency use authorization from the US Food and Drug Administration. Both began Phase 3 trials in the US in July and enrolled more than 30,000 participants. Both are two-dose vaccines and have been shown to have 95% and 94.1% efficacy, respectively.
AstraZeneca began its Phase 3 US trial of its coronavirus vaccine in September. Johnson & Johnson, which is testing a single-dose vaccine, expects efficacy results from its Phase 3 trial by January or February.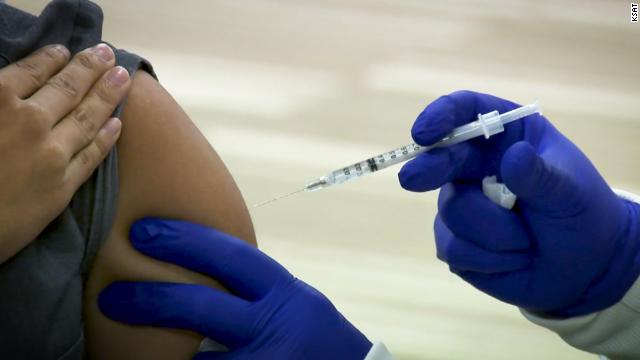 2020 US vaccine promises could fall short
While the coronavirus pandemic continued to surge throughout the summer and fall, federal government officials repeatedly offered a ray of hope: enough vaccine doses to vaccinate 20 million Americans by the end of December.
But after the first week of vaccine distribution and with less than a week left to meet their self-imposed deadline, Operation Warp Speed is on track to fall well short of 20 million shots in arms.
One count, from the US Centers for Disease Control and Prevention, shows about 11.4 million doses have been distributed as of Monday and about 2.1 million have been vaccinated -- not even close to the 20 million goal Warp Speed originally set.
Officials at the US Department of Health and Human Services and the CDC say the agency's tallies are undercounting many vaccinations due to data lags, but even accounting for reporting delays, the US vaccination program appears to be taking longer than Warp Speed officials projected.
One early hurdle: A two-day FDA requirement to assess each shipment of vaccine for quality control slowed down distribution. States were told by OWS to expect fewer doses for week two than originally planned. With the 20 million number seeming further from reach, OWS officials acknowledged last week they may not get there until January.
"We do still feel strongly that we will have allocated to the states by the end of the year 20 million doses of vaccine that'll be available," Gen. Gustave Perna, Operation Warp Speed's chief operating officer, said during the call December 21. "We feel confident that we will be distributing the end part of that vaccine no later than the first week in January for everybody to have access to."
Last week, HHS announced that the Trump administration will purchase an additional 100 million doses of coronavirus vaccine from Pfizer.
Pfizer will deliver at least 70 million doses by June 30, and the rest will be delivered no later than July 31, according to a news release.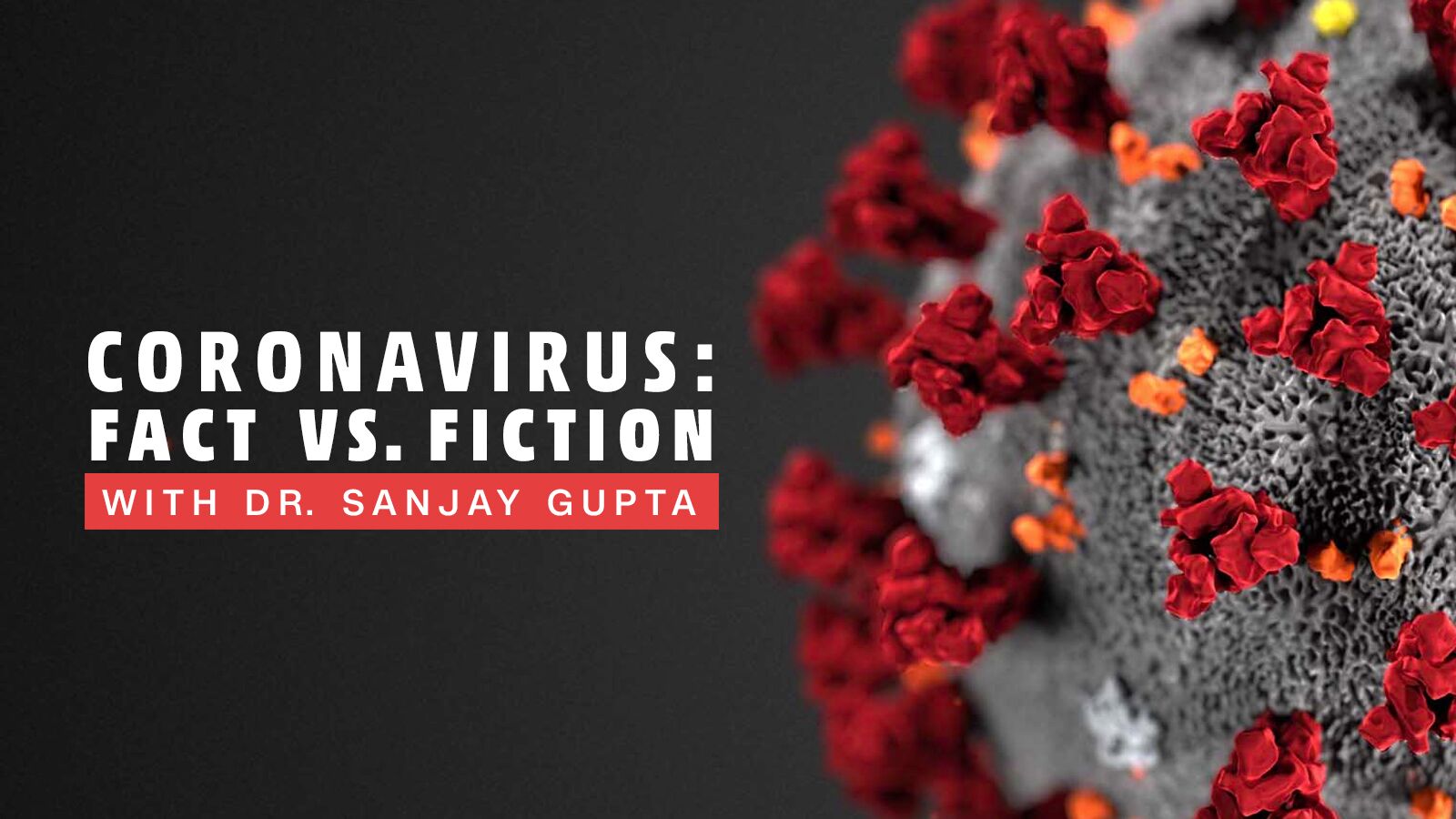 From the desk of Dr. Gupta
We made it -- it's the last week of 2020 -- the year that moved at lightning speed, and a grueling pace all at the same time.
I've said that the start of a new year is not going to be a light switch for Covid-19, but it can still mentally be a time for us to reflect and reset as we head into what is hopefully the homestretch of this pandemic.
And thanks to my podcast team and Anderson Cooper, I got a moment to do just that. I'm usually the one asking the questions, but in one of our latest episodes of Coronavirus: Fact vs Fiction, Anderson got me thinking about this unprecedented year.
I think all of us remember the rumblings of this novel coronavirus early this year and we immediately drew comparisons to other viruses like SARS or H1N1. We wanted to put this novel virus into a box that we could better understand and contextualize. The truth is, this virus really was novel and unlike anything we had ever experienced before. Novel. After all, when is the last time you experienced something for the first time? It is why many are surprised the may have been learning that it could spread asymptomatically.
We always think of viruses spreading when you're coughing or sneezing, but Covid-19 proved to be sneakier, and that is why masks became such a crucial tool in slowing the spread.
This lack of effective leadership was also a surprise to me. We are one of the wealthiest countries in the world with one of the best public health systems in the world, yet, here we are -- more than 300,000 American lives have been lost. It seems the best we could do was be the worst in the world.
Those numbers are especially hard for me to swallow because I take my role as a medical reporter for an international news organization as one of public service during these times. I want to get across information in a credible and engaging way, but at times it can feel like no one is listening.
I raised all of these points with Anderson this week, and I really hope you get a chance to listen to our candid conversation about measuring impact in the middle of a pandemic. Anderson reminded me that if you make a difference in one person's life, it's worth it. That's true, and it is why we will keep reporting on this story.
I also wanted to take a moment to thank you for all of the kind notes and voice messages you have sent this year. I will treasure the words and promise to redouble my efforts in the New Year. As I have said all along, we will get through this together.
Until next year, stay safe and be kind.
CNN Health's The Results Are In with Dr. Sanjay Gupta shows up in your
inbox every Tuesday.

Want to easily manage your newsletter subscriptions? Create your account.
Like what you see? Don't like what you see? Let us know.


Did a friend forward you this newsletter? Sign yourself up!
All CNN Newsletters  |  Manage Profile
Copyright © 2020 Cable News Network, Inc. A WarnerMedia Company,
All rights reserved.
Our mailing address is: 
Cable News Network, Inc.
1 CNN Center Atlanta, GA 30303