'America is not the whole world'

One impeached, the other indicted, they posed as honest brokers with a common vision of a mythical Middle East peace.
US President Donald Trump and Israeli Prime Minister Benjamin Netanyahu both have strong political reasons to use their "deal of the century" to distract from their parlous domestic plights, and as a tool in looming elections. But unlike the ceremony nearly 30 years ago that enshrined the land-for-peace era of Middle East diplomacy that the two leaders are now closing, there was a party missing at the White House on Tuesday -- the Palestinians.
The Trump plan is really neither a deal nor a peace blueprint: It strongly favors Israel and would force Palestinians to cede their aspirations for a state in the West Bank and Gaza drawn around Israeli settlements patched together by bridges and tunnels. The plan's major historic contribution seems to be to clear the way for Israel to annex lands long-considered illegally occupied by the UN and international community, and to align US policy closer than ever before to the most right-wing influences in Israeli politics.
Masterminded by Jared Kushner, it is another example of the real estate school of diplomacy that he and his father-in-law — both property magnates — keep trying to apply to the most nettlesome global disputes.
A similar approach to a "deal" has been tried unsuccessfully with Iran and North Korea. It involves the US adversary agreeing to a set of conditions -- on missiles, nuclear weapons, or Jerusalem, for instance -- that would signify near total capitulation. In return, the other side gets the promise of a massive cash infusion.
When he first met the young North Korean leader Kim Jong Un, Trump showed him a corporate-style sales video of gleaming skyscapes -- offering real estate development fantasies in exchange for North Korea's nuclear arsenal.
On Tuesday, the President promised Palestinians $50 billion in investment. "Much-needed hope, joy, opportunity and prosperity will finally arrive for the Palestinian people" if they sign his deal, he promised. But the Palestinians are not buying it -- pointing to the flaw in Trump's method of putting potential riches before principle. "All our rights are not for sale," Palestinian leader Mahmoud Abbas said.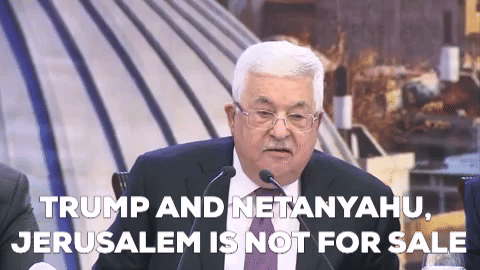 Speaking at the presidential complex in Ramallah in the West Bank on Tuesday, Palestinian Authority president Mahmoud Abbas addressed Trump and Netanyahu directly, saying, "Jerusalem is not for sale. All our rights are not for sale or for compromise. Your deal is a conspiracy and it will not work," Abbas said.
"I know I can't ignore America, but America is not the whole world," he also said, referencing past international agreements and UN resolutions.

A 7.7 magnitude earthquake struck off the coast of Jamaica.
Two bodies were recovered from a crashed US military plane in Afghanistan.
And an elderly Belgian royal finally recognized his child born from an extramarital affair -- after nearly 60 years.
Meanwhile in America, Senate Majority Leader Mitch McConnell said he didn't have enough votes yet to block witnesses from Trump's trial.
US companies suspended flights and travel to China, as the death toll from the Wuhan coronavirus rises.
And the Pentagon said 50 service-members had been diagnosed with brain injuries after an Iranian missile attack on US bases in Iraq.

Israel's Prime Minister was in no doubt. January 28, 2020, would be as historic an occasion as May 14th, 1948, the day Israel declared independence and was recognized as a state by then-US President Harry Truman.
Trump's new plan for the Middle East gives Israel the green light to annex all settlements in the West Bank, along with the Jordan Valley. These moves are conditional on nothing; they are happening. And whatever political or personal motivations might have driven Trump and Netanyahu to embrace this plan at this particular time, the occasion felt momentous.
Netanyahu said Trump had "punctured this big lie" – namely, the international community's insistence that lands which he called "the very heart of the Land of Israel … [had] been outrageously branded as illegally occupied territory." Israel has been denounced time and again at the United Nations for breaking international law. Now, more than fifty years after capturing the West Bank and building settlements there, the world's most powerful country was sweeping all that condemnation of Israel into irrelevance. Here stood a man vindicated, and many in Israel will feel the same the way.
The announcement is a hard blow to the rule of law in international relations, where the annexation of territory acquired by force is prohibited. Trump has been undermining carefully established rules and norms since he came to power, not least with his previous decisions to recognize Israeli sovereignty in Jerusalem and the Golan Heights. But today's move was of a different order of magnitude -- an awe-inspiring display of untrammeled power. -- CNN's Andrew Carey writes to Meanwhile from Jerusalem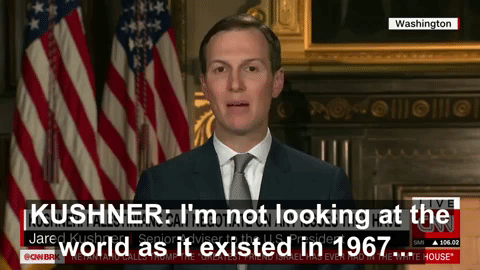 Speaking to CNN's Christiane Amanpour, Kushner said he wasn't interested in the history invoked by the United Nations and many other countries as a fair basis for territorial division between Israel and a future Palestinian state. "I'm looking at the world as it exists in 2020," he said.


What the rest of the world said

A"The fraud of the century"
An Israeli Knesset member from the Labor Party, Itzik Shmuli, disparaged the plan as a "fraud" that will "not lead to peace, but rather to unilateral annexation," and questioned Netanyahu's mandate to sign such a deal as elections loom. He added, "The immediate annexation of wide territories and isolated settlements, that do not contribute to security, negates the important recognition of the two-state solution, rejects any chance to achieve separation and will bring about the fatal demand for a single state, which contradicts our national and security interests. At the time, Trump will no longer be there to realize the consequences."
"An important starting point."
In what appeared to be the most concrete endorsement so far by an Arab nation on the US peace proposal, the United Arab Emirates ambassador to the US, Yousef Al Otaiba, said the plan "offers an important starting point for a return to negotiations within a US-led international framework."  
"An independent Palestinian state on June 4, 1967 lines"
Jordan's Foreign Minister Ayman Safadi made clear his country does not support the plan, emphasizing that Jordan supported Palestinians' territorial claims from 1967. According to a statement, he also warned "against the dangerous consequences of unilateral Israeli measures, such as annexation of Palestinian lands, the building and expansion of illegal Israeli settlements on Palestinian occupied lands and encroachments on the Holy Sites in Jerusalem, that aim at imposing new realities on the ground."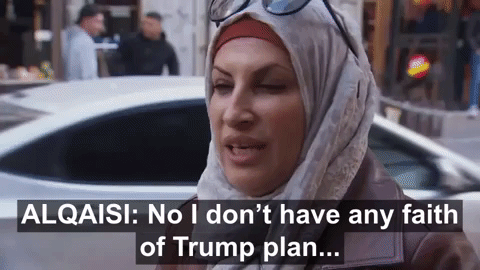 Ikram Al-Qaisi, a doctor in Ramallah, told CNN's Sam Kiley that she didn't have any faith in the plan agreed between Netanyahu and Trump. "It's only for Israeli benefit," she added. 

Thanks for reading. On Wednesday, European lawmakers get a briefing on artificial intelligence. The Greek Prime Minister meets French President Emmanuel Macron. Japanese and US nationals are being returned to their home countries from Wuhan, China. And it's the second day of Australian Open quarterfinals.

 View in browser  |  All CNN Newsletters
Copyright ©  2020 Cable News Network, Inc. A WarnerMedia Company, All rights reserved.
Our mailing address is:
Cable News Network, Inc. A WarnerMedia Company
1 CNN Center NW
Atlanta, GA 30303-2762
Want to change how you receive these emails?
You can unsubscribe from this list.